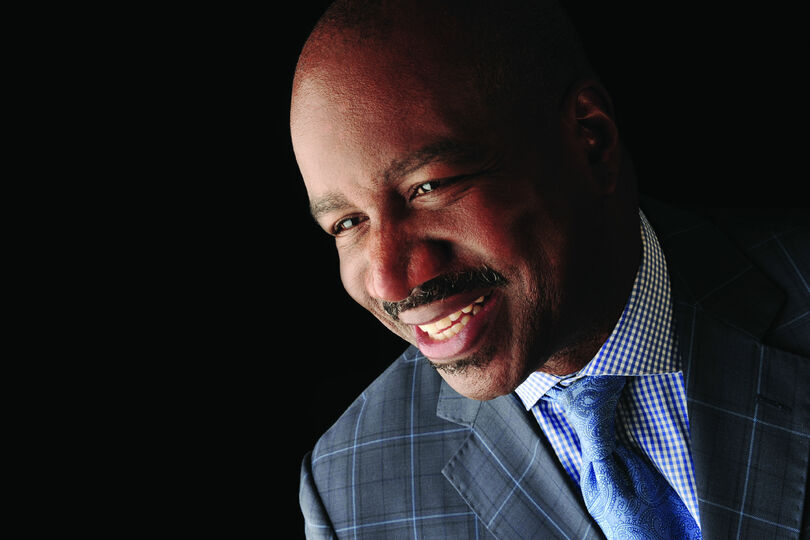 Ashford: 'Difference and inclusion makes companies better'
Encounters in the workplace lift can be awkward, even for the boss of a major cruise line.
Just a fortnight after taking the helm of Holland America Line in December 2014 – his first job in the cruise industry – Orlando Ashford experienced such an episode.
"I was riding in the elevator, the doors swung open and there were two young ladies getting in. They saw me and their eyes got really big. One of them whispered: 'Oh, my God, it's him.' They just froze and the doors slowly closed in front of me, without them getting in," recalls Ashford when we meet at Carnival UK's Southampton headquarters.
A seasoned HR specialist, having held vice-president roles for the likes of Coca-Cola and Motorola, back then, Ashford was new to the company, the sector and the industry and eager to get off on the right foot – and floor – with his employees.
The chance meeting got under his skin.
"In that moment I thought, Wow. If my team are too scared to get in the elevator with me, just because I'm 'the boss', we're not going to have the culture we need."
He began addressing the problem simply, by challenging staff to "face their fears" and join him in the lift. He grins at the memory.
"When the doors opened on their floor I'd say 'so, how did that go', they'd say 'good' and I'd shout down the corridor (he cups his hands to his mouth jokingly), 'OK then, make sure you tell everyone'. We all found it funny, but it was really important to me."
It's a light-hearted story, but one that seems to typify Ashford's leadership style and speaks to a mantra he references throughout our conversation: "Difference and inclusion makes companies better – more innovative, more adaptable and more fun – simple as that."