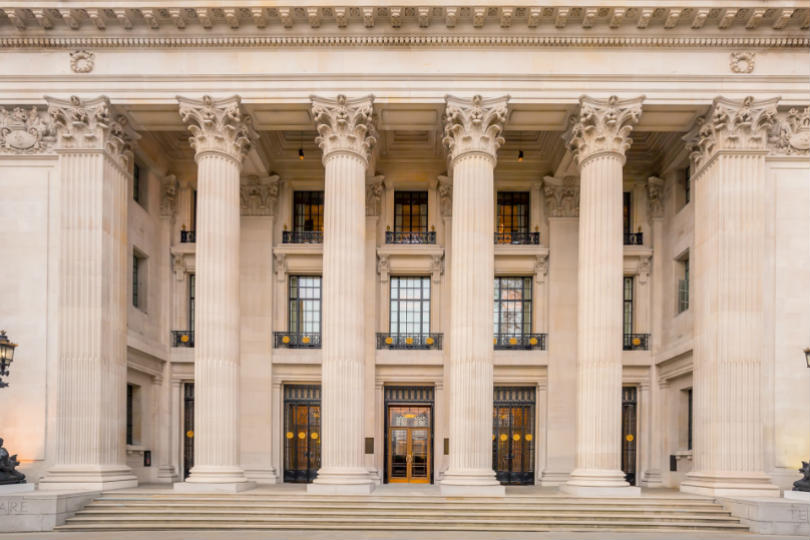 Four Seasons Hotel London at Ten Trinity Square
Lying on my front as warm water washed over my back, I felt my mind relax.
After spending the previous few weeks on overdrive as my wedding approached, being gently exfoliated and bathed in the quiet, echoey hammam room of Four Seasons Hotel London at Ten Trinity Square was the retreat I didn't know I needed.

Ten Trinity Square's is one of the only hammams in a luxury London hotel, and I chose that treatment because it felt like a two-in-one opportunity to take refuge from the hustle and bustle of the city – and indeed my own overstretched mind – amid the golden and coppery hues of the hotel's Moroccan-themed subterranean spa, but also to prime my skin for my honeymoon, which would follow my wedding the next weekend.

I had been lucky enough to experience a traditional Turkish hammam a few months previously at the Four Seasons Hotel Istanbul at the Bosphorus, and had learnt all about the health treatment, whereby you are immersed in a room full of steam, exfoliated, massaged and washed.

My London treatment began with an "ultra- purifying" exfoliation using a Miel d'Ambre body scrub by marocMaroc, followed by a soothing cleanse with orange-infused shower milk.

At the end of the ritual, Jardin Mille Roses spray was used to moisturise my skin. It is said to relieve tensions and regulate the body's energy, and by the time I padded out of the spa I felt revitalised and calm.