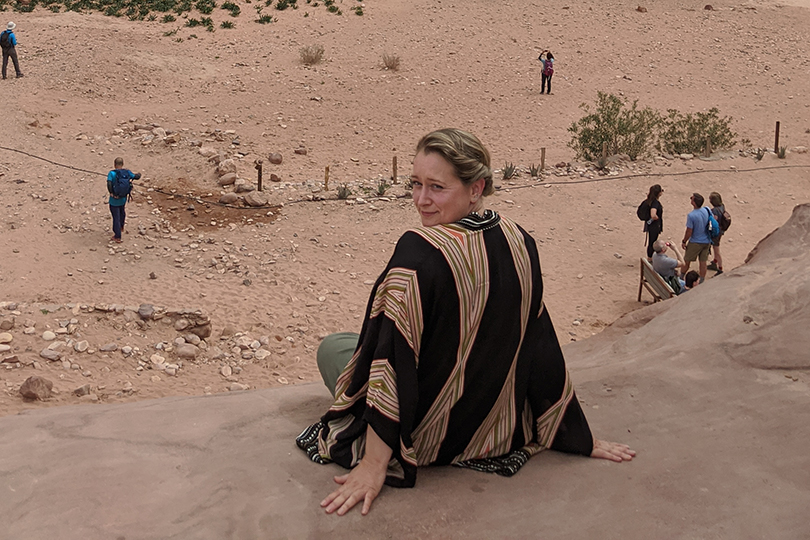 Esther Ptolomey on a trip to Jordan
With veganism continuing to grow around the world, it's likely that more and more clients will soon be asking their travel agents to book them trips to hotels and destinations that cater to their dietary preferences.

Esther Ptolomey's business Kindred Traveller offers trips to vegan and solo travellers, as well as selling responsible holidays.

The business functions as both a trade-friendly tour operator as well as an agency, with Ptolomey able to package up her small-group tours, which are escorted by either herself or a colleague.

As a vegan herself, Ptolomey is savvy to the requirements and ethics of many other vegan travellers.

"I worked for more than 15 years in the animal welfare and animal rescue sphere, so I bring those ethics to the table," she says.

Her small-group tours visit destinations including Barcelona, Devon and Zakynthos, and any excursions offered on her tours have been vetted to ensure they are ethical and animal-friendly, she says.

"I am aware of the impact tourism has on animal welfare. In Zakynthos for example, turtle spotting trips are really popular. However, many turtles are injured and killed by boats on these trips.

"I got in touch with Archelon, a company which protects turtles in Greece, to find out which day trip operators follow the correct safety measures, and we'll only deal with those operators."
Ptolomey also forms working relationships with rescue centres in most locations the operator visits, and clients who travel with her are able to visit the centres to volunteer for a few hours or to donate supplies.