Advice for those currently facing early retirement
Michael Middleton, a financial advisor and director at retirement experts Pro-Vision Lifestyles, explains the options and offers advice to those facing early retirement due to the pandemic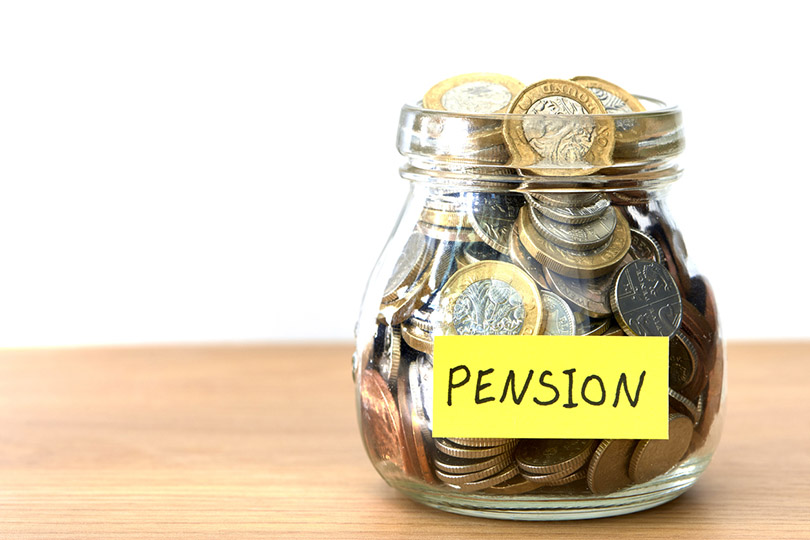 With the prospects for travel and tourism still looking difficult this year, many people in the travel sector in their 50s and 60s will be wondering about their future and worried about having a premature retirement forced upon them.
Sadly little support is given to people facing retirement to help them look at their options, skills and passions, allowing them to keep active rather than stopping altogether. Also, most travel sector businesses are pretty blinkered when it comes to seeing the benefits of keeping experienced people on part-time.

For many people retirement sounds a bit dull and few look forward to it. A good option could be to continue working in the travel industry you love, but without the demands of fulltime employment. But how do you prevent your income falling too far? Here are some words of advice for those considering part-time retirement.
Your skills are more valuable than you realise
Whether you want to stay employed, move elsewhere or start you own small business, the many skills you have acquired in the travel industry are very valuable. Your people skills, IT skills, selling skills, organising skills, courses you have taken… maybe you picked up a language or legal knowledge too.
Write all your skills down and keep adding more as they occur to you. You will get quite a list as you have far more than you realise.
Find your passion
When I work with people looking to make their 60s and 70s as fulfilling as possible, I ask them to think about their passions. What are the causes that make you feel strongly, what are the parts of your job you particularly like, and what about your additional interests?
An active retirement is also the chance to do new things and fulfil your childhood dreams. List these too.
Retirement decisions are tough. Often, fear of what might become of us or a lack of appreciation of further opportunities can lead us to stay in a role we no longer enjoy. Or redundancy can force the decision on us when we are least prepared. Either way, the outcome will be better if you seize the initiative.
One such example involved a client in a senior travel industry role who was made redundant as part of a cost-cutting exercise.
The initial shock was extreme. In this case there was the added complication of a having a teenager at home, which still meant the family's resources were too stretched for him to retire.
After long discussions, it turned out what he had really enjoyed was his early career – advising customers about their holiday dreams and helping them put a truly memorable trip together.
With renewed enthusiasm, he set about becoming a self-employed travel consultant and used his large network of industry contacts to find two opportunities to provide specialist help organising tailor-made holidays to two generalist travel agents.
Although this part-time role was intended to last until his daughter left school, he enjoyed this newfound flexible working so much that now, in his late 60s, he continues to work.
Your financial security
If you look online, you will find that advice about retirement invariably means someone trying to sell you pensions and investments.
The good news is that as you get older, you generally spend a lot less, especially once your children move out and if you downsize. So, it is important to think about how much money you will need, and how to balance this from pension, savings and work – whether part-time or full-time.
Some words of advice though – be careful with your pension! Poor advice and downright negligence have led many to "unlock" their pension pots and then regret it. When times are hard it can be especially tempting to do this.
While taking your pension early, or even transferring it, could be the best thing to do, do not do so without taking expert advice. It is such a complicated area and if you are thinking of doing so you should speak to an advisor who not only claims to be an expert in this area but also can provide evidence to support this. Get them to confirm they have Professional Indemnity Insurance for pension transfers.
If you are lucky enough to have a "defined benefit" pension (typically one from your employer with a pension related to your salary – such Thomas Cook offers), double-check they have indemnity insurance specifically for this type.
Travel businesses will need you again soon
Often, companies rush to cut their headcount without proper consideration for the skills they are losing.
If you have already lost your job, travel businesses will need the valuable experience of longstanding employees when things bounce back, so don't wait for them to knock on your door – get your CV polished and start working your contacts.
It is amazing how many people I know who have set themselves up as self-employed consultants working in the same industry. Frequently, they are doing some work for their former employer three days a week, with the result that they often earn virtually the same (without benefits of course) as before. The freedom of the extra time also enables them to develop new skills and interests.
You are a valuable and experienced person. An active "retirement" with one foot still in the travel sector could well offer you some of your most fulfilling years, but you need to approach it with a clear idea of your skills, values and passions.