How to navigate Facebook's algorithm changes
Following changes to Facebook, agents who use the channel for marketing are likely to find it less effective, say social media experts Bruce Martin and Helen Hays. They comment on how to best navigate the development.
Mark Zuckerberg, chief executive of Facebook, recently announced some big changes to its feed, promising users a more "meaningful" experience on the platform. They will see more content from family, friends and communities and less from brands – resulting in less news, less daft memes and less funny cat videos. We are all used to Facebook evolving but this time it is different; when Zuckerberg says he expects people to spend less time passively scrolling through content on Facebook as a result of these changes, we all need to take notice.
The changes include more live videos, more posts from local news and community groups and more content from trusted news sources rather than "fake news" outlets. Users will also see less memes, engagement baiting and fewer viral videos.
Affecting agencies
Generally speaking, we should expect that organic reach will decrease, meaning agents' regular posts will reach fewer people. However, it really depends on what type of things agents are posting. Consultants who create lots of engaging personal posts should still do well and maybe even reach more people, while those who only post offers will probably reach fewer.
The type of business will influence things too: for example, a homeworker's Facebook page will probably perform better than a store's Facebook page. This is because the content is likely to be more genuine, personal and local. We believe that this has always been the case as Facebook is a "social" media platform and as we all know "people buy from people". These changes just reinforce this approach.
MAXIMISING ENGAGEMENT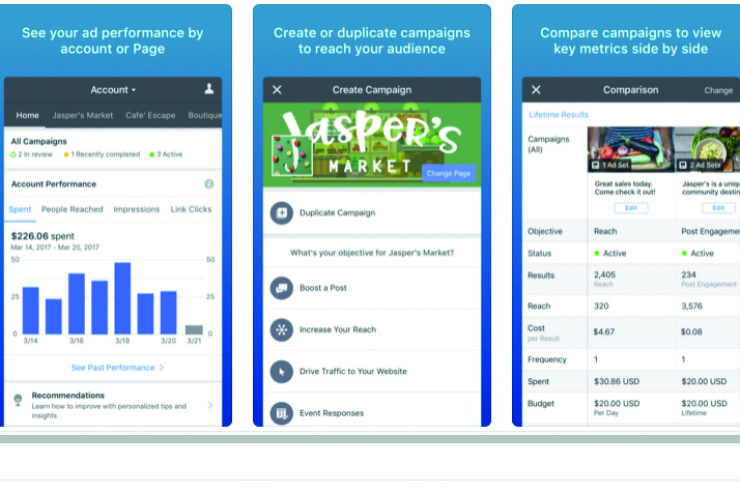 1. Be you: Be your personable, friendly and helpful self. Be as approachable online as you are offline. Invest time or money in creating quality content – posts that look great on mobile devices and that will engage clients.

2. Pay to play: Embrace Facebook's powerful advertising features to reach your perfect audience. The changes only seem to affect organic (free) posts and paid for content is unaffected. Start small at £5-10 per week and monitor your response. We'd advise using Facebook Ads Manager over simple "boosting" as it gives better targeting options.
3. Go with the flow: Facebook wants everyone to post more live video, Facebook Stories and Facebook Messenger ads. We recommend going with the flow and trying these out. Facebook will likely upgrade your results for embracing these new features.
4. Don't overreact: The full extent of the algorithm changes is unclear as these are still being rolled out. Keep an eye on your results in the coming months and compare with last year.
5. Avoid clickbait: Facebook appears to be coming down heavy on posts that ask people to "tag a mate" and on simple quizzes requiring one-word answers or voting with emojis. Quality of content is important. If you aren't paying for your posts to be boosted then less is definitely more.
Success story
Kath McDonald became a homeworker with Hays Travel four months ago and receives social media advice from Helen Hays.
McDonald has spent a total of £80 on Facebook's pay-to-play advertising and has to-date generated more than 50 bookings, with £14,000 profit coming directly from social media.
Before Christmas, McDonald went on holiday to the Dominican Republic and took 360-degree photos and live videos of the hotel's facilities, which she posted on Facebook. She even arranged a tour of one of the hotel's best suites with the general manager.
As a result, McDonald received several high-end enquiries and booked similar holidays from the interest that was generated from her posts.
McDonald comments: "I started from scratch in November and Facebook is my only source of bookings apart from friends, family and word of mouth. I have seen natural engagement and reach fall in the last month, but overall Facebook is still delivering an amazing return for me, from paid and unpaid activity."