AccorHotels to invest in Banyan Tree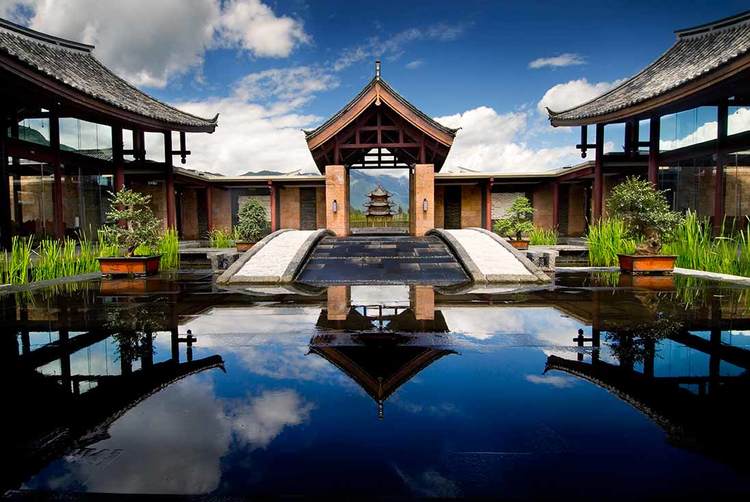 Banyan Tree Holdings said today that its had entered into a long-term partnership with AccorHotels, as "both parties intend to collaborate to develop and manage Banyan Tree branded hotels around the world".

The move is the latest in a series of luxury partnership and acquisition moves by AccorHotels, which has seen it take over Onefinestay for $170 million and Fairmont Raffles Hotels International (FRHI), parent company to the Fairmont, Raffles, and Swissotel brands in a $2.7 billion deal.

The news also follows a strategic move by Taj and Shangri-La last week to sew their two loyalty programmes together to allow greater guest transition between the six million members of both schemes.

Consolidation has also been the buzzword of hospitality of late, mainly driven by the mega-merger of Marriott International and Starwood and AccorHotels' ramping up in the luxury sector.

Ho Kwon Ping, executive chairman of Banyan Tree, said: "This agreement is not only transformational for Banyan Tree, but is also an innovation for the global hospitality industry. With the current consolidation of mega hotel companies, smaller but also global players – many family-controlled – are also seeking strategic alliances with the global giants."

Banyan Tree will also have access to AccorHotels' global reservations and sales network, as well as its loyalty programme Le Club AccorHotels.

AccorHotels will invest an initial SGD24 million (c. €16 million) in Banyan Tree and both parties will then co-develop the brands owned by Banyan Tree around the world.

The investment will be made through a mandatory convertible debenture that at conversion will give AccorHotels an approximately 5% stake in Banyan Tree.

AccorHotels has a further option to purchase an additional approximately 5% stake.

Ho said: "Our strategic alliance with AccorHotels allows us to remain an independent company, enabling us to continue securing hotel management agreements on our own and yet accelerating Banyan Tree's speed and scope of expansion but with AccorHotels helping us to grow our brands around the world. We believe this agreement will propel our brands rapidly to global reach and range and strengthen our ability to embrace change and innovation in the hospitality industry with a strong global partner. We are excited and committed to this partnership."

Sebastien Bazin, CEO and chairman of AccorHotels, said: "Our collaboration with Banyan Tree is a great opportunity to complement our business proposition to owners with iconic brands, while always better servicing our guests. Banyan Tree Holdings has created key leading positions across Asia with luxury resorts, one of the fastest growing segments in the industry. We will bring scale to the network through our ability to develop and manage hotels under the Banyan Tree brands globally, hence strengthening our leadership in the luxury hotel space."

AccorHotels has more than 4,000 hotels, resorts and residences, and access to 2,500 private homes via Onefinestay.

Its luxury portfolio now comprises Raffles, Fairmont, Sofitel Legend, SO Sofitel, Sofitel, Onefinestay, MGallery by Sofitel, Pullman and Swissotel.

Banyan Tree Holdings has 43 hotels and resorts under the four brands of Banyan Tree, Angsana, Cassia and Dhawa, as well as 64 spas, 77 retail galleries, and three golf courses in 28 countries. The first resort was the Banyan Tree Phuket, in 1994, and the group has 15 hotels under construction with another 22 under development.