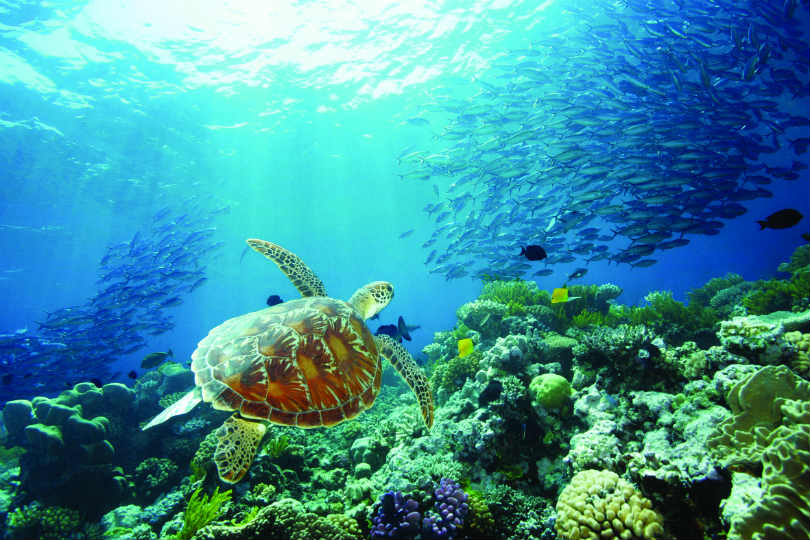 The Whitsunday Islands are peppered across the Great Barrier Reef
The victims were snorkelling at about 10.25am Australian time in the Hook Passage, off Airlie Beach, when the incident happened.
The BBC reports one of those involved, a 28-year-old, had their foot bitten off while a 22-year-old suffered serious leg injuries.
A Queensland Ambulance Service helicopter took the patients to Mackay Hospital, where they are in a serious but stable condition.
"Our first thoughts are with the two people involved in the incident and their welfare, as well as the other passengers and crew on the boat," a spokesperson from Tourism Whitsundays said.
They also commended the "lightning response" of the emergency services: "Their efforts have ensured the two people have been able to receive expert medical treatment very quickly."
The Whitsunday Islands have hit headlines for a spate of shark attacks in recent times – a 33-year-old man died last November and a 12-year-old had her leg amputated in September 2018 following an attack.
Unmanned baited drum lines were installed in response, but were later removed due to concerns about other marine life.