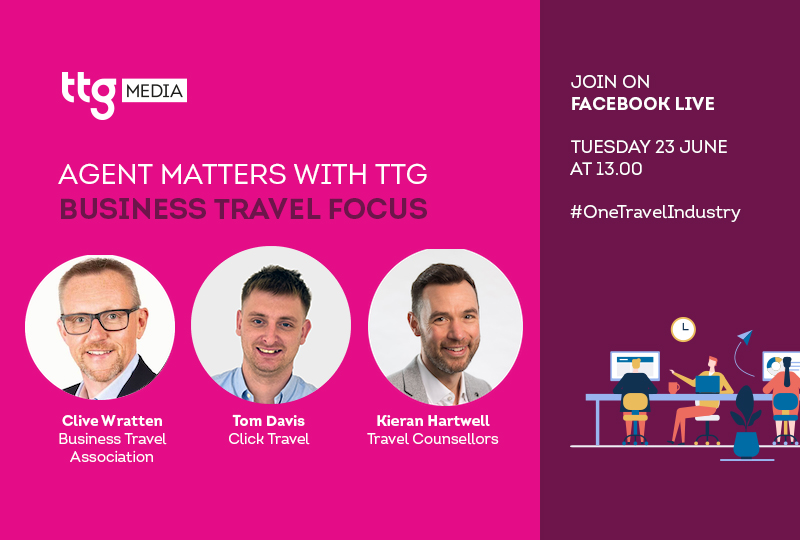 Join Agent Matters on Tuesday for an update from top corporate travel agencies
TTG's next Agent Matters programme will revisit the corporate travel sector, to explore the latest challenges and opportunities facing the market since a similar programme seven weeks ago.
The panel will feature the Business Travel Association's chief executive, Clive Wratten, alongside Travel Counsellors for Business's managing director Kieran Hartwell, and Click Travel's director of customer support and compliance, Tom Davis.

The session will take place at a slightly later time of 1pm on Tuesday 23 June and will be hosted by TTG group editor Pippa Jacks.


The discussion will be streamed on the Travel Trade Gazette Facebook page, and travel industry professionals will be able to ask questions to the panel live by posting their comments on Facebook.
Click to say you're "going" or "interested" on the Event page on Facebook in order to get a reminder to tune in on Tuesday.