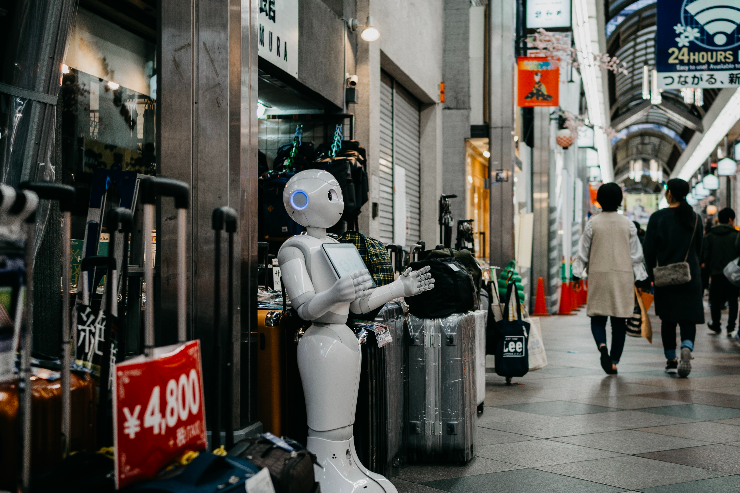 Robot standing by luggage_Photo by Lukas on Unsplash.png
The December 2018 poll of 143 industry professionals found that last year, 18% of travel firms budgeted between £100,000 and £500,000 for technology; excluding maintenance and business critical hardware; but for 2019 this increased to 34% of companies willing to spend this amount.
The results were compiled from a cross-section of industry professionals including tour operators, OTAs and travel agents as well as DMCs, travel management companies and solutions providers.
Chatbots, designed to automatically engage with customers online using Artificial Intelligence (AI), topped the list of technologies destined for investment over the next 12 months, with 36% highlighting it as one-to-watch.
Automated content was the next most desirable technology, with 35% of respondents planning to invest in systems that enable them to share regular and relevant content with clients.
Machine learning – set to transform the way in which travellers search for their perfect holiday or experience, was highlighted by 32% of travel companies as ripe for investment, while 29% plan to invest in voice recognition, which includes optimising websites and mobile applications.
Finally, 25% of travel firms asked, indicated that they plan to invest in virtual agents or assistants, helping them to enhance customer service experiences and tailor recommendations.
Hear from industry experts on all of these topics and more, at Travel Technology Europe, taking place at Olympia London on the February 20-21, 2019.
Visit www.traveltechnologyeurope.com to register for your free tickets to the show.