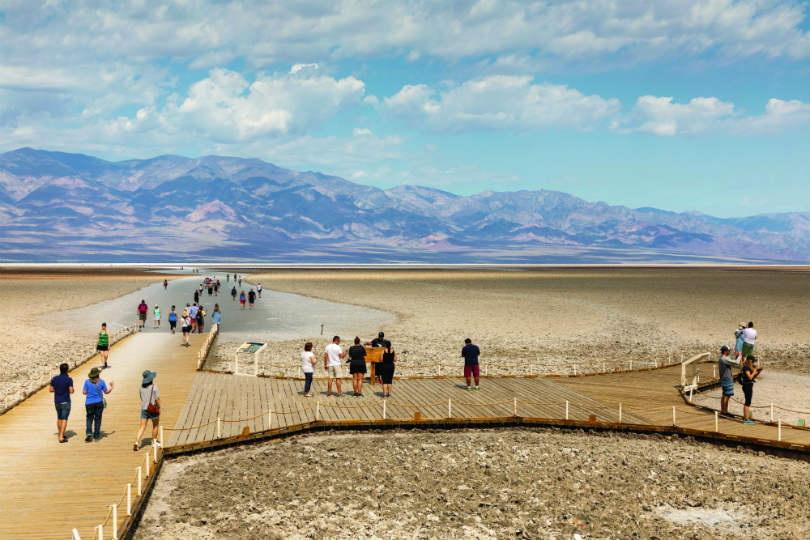 Badwater Basin in Death Valley, California. Picture: Peter Ellegard
The answer is that not only is it an amazing place to visit, but there are also some great hotels here too.

In the heart of California's Death Valley national park is The Oasis at Death Valley, which has just received a $100 million investment.
Comprising two hotels set below the Funeral Mountains, it was formerly called Furnace Creek Resort after its location, which holds the record for the world's highest-ever temperature – a searing 57°C in 1913.

Originally a 1930s working ranch built in a desert oasis, The Ranch is a 224-room, family-friendly hotel with a Western feel.
Its main building includes The Last Kind Words Saloon, complete with cowboy-style swinging doors.
Plus there's a kids' playground, an outdoor pool fed by hot springs, tennis courts, horse-riding and carriage tours, and the lowest golf course in the world, at 65 metres (214 feet) below sea level.