Apple's Jony Ive reveals Christmas installation at Claridge's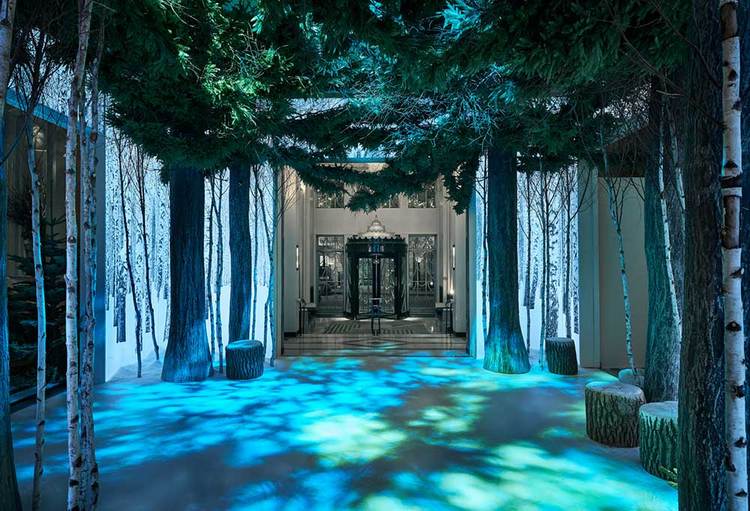 The two have also worked in collaboration with British set designer Michael Howells to create a "magical" forest effect which combines "modern techniques with traditional forms and nature".

In the lobby, four-metre light boxes glow with black and white photographic images of snow covered silver birch trees. There are also models of Scots pine, layered with both natural and photographed silver birch and fir trees, framed with a canopy of natural pine and there are also young three-feet high trees among the "forest", as well as a naturalistic soundtrack.

The designers said: "Our aim was to create an all-enveloping magical experience that celebrates our enormous respect for tradition while recognising our excitement about the future and things to come."

Paddy McKillen, co-owner of Claridge's said: "I believe their innovative vision brings the best of tradition and technology together to create some Christmas magic and fun in our lobby for guests and visitors at this festive time of year."

This is the seventh year that Claridge's has invited a favourite guest (read famous person from the world of fashion and design) to design a tree in their own style.


Anthony Gormley at The Connaught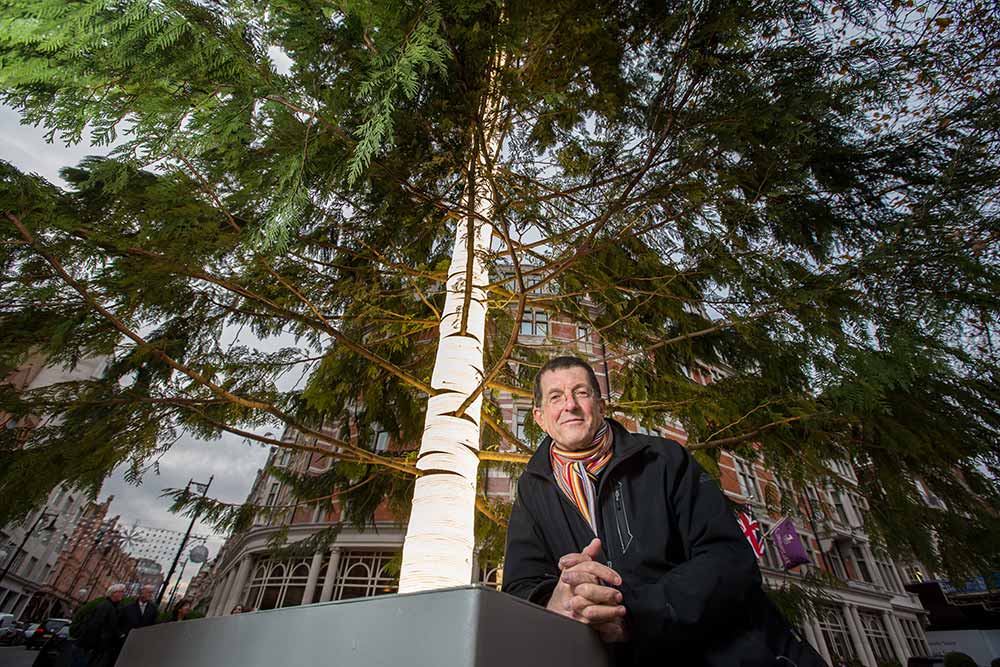 Meanwhile over at The Connaught, an external Christmas tree by sculptor Anthony Gormley has been revealed.

A 17.5-metre Western Red Cedar tree - commonly used for totem poles by First Nations peoples of the Pacific Northwest coast of America - has been sourced from Shropshire and installed on Carlos Place outside the hotel, with its trunk made into a column of light.

Gormley said: "It was a joy to collaborate with Zumtobel and their brilliant team of lighting innovators on this project. I thought that rather than decorating the outside of the Christmas tree it would be fun to light its core; the trunk."