Manchester Airport launches plane tracking tool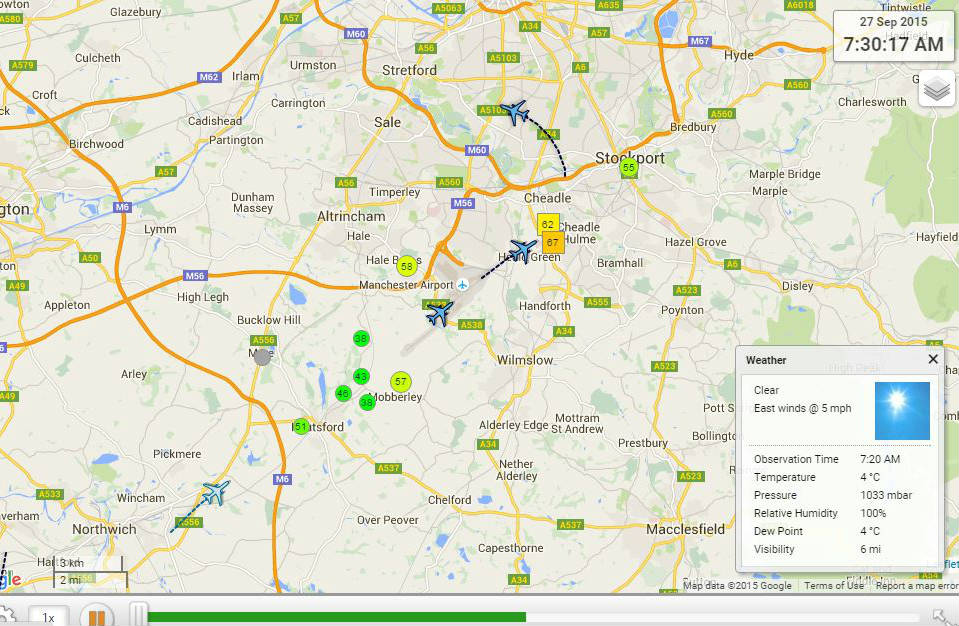 WebTrak enables residents to see data collected by the airport's new noise monitoring and tracking system.
The tool displays a map of the region with flight details and the levels of noise generated by aircraft taking off and landing at the airport.
Steve Wilkinson chairman of the Manchester Airport Consultative Committee welcomed the introduction of the system: "I've been pleasantly surprised about how easy it is to get information about a particular flight.
"By moving a mouse over an aircraft on the screen produces a pop up window, with all the information about the flight, whilst noise is shown separately as small circles on the map that change colour and shape while displaying noise levels".