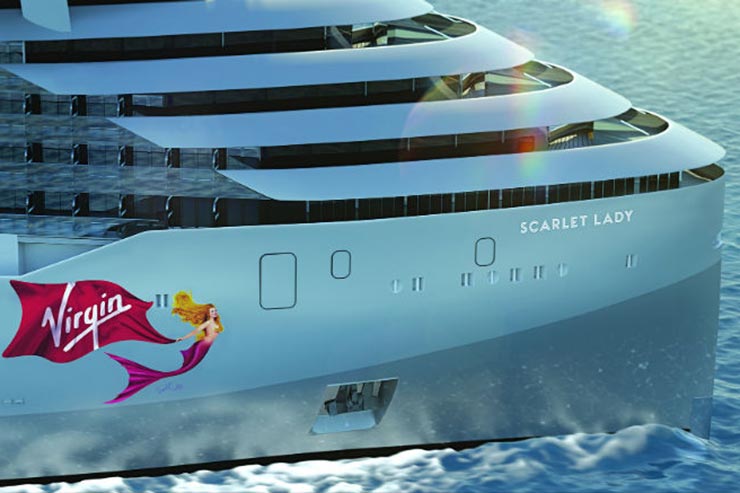 Scarlet Lady launches in Dover
The brand, which unveiled its first vessel, Scarlet Lady, in Dover on Friday, will detail the scheme to trade partners, known as First Mates. Virgin Voyages has partnered with Aviate to develop Voyage Store, a dedicated trade channel.
Virgin said: "By booking through Voyage Store, First Mates will earn on anything they sell at 10% commission, without exception. In addition, they will also be eligible for the additional 3% bonus commission on all 2020 sailings offered by Virgin Voyages."
Voyage Store will also be paying £50 per booking for any new bookings made before 3 May 2020. Agents will also receive £25 back on each new booking made throughout 2020.
Virgin Voyages is hosting almost 1,700 agents onboard Scarlet Lady in Dover and Liverpool for its inaugural celebrations.
"We are seeing incredible momentum with our First Mates and introducing packages will widen our appeal further, meaning more First Mates than ever before will have the chance to sell Virgin Voyages," said Shane Riley, Virgin Voyages associate vice-president, international sales.
"We have already partnered with Virgin Atlantic Flightstore so this is the next logical step in continuing our mission to raise brand awareness and grow First Mate distribution and have some very exciting plans to further engage with the trade this year."
To register to sell Virgin Voyages packages via Voyage Store, agents should visit www.trade-VoyageStore.com or call 0151 350 1133.