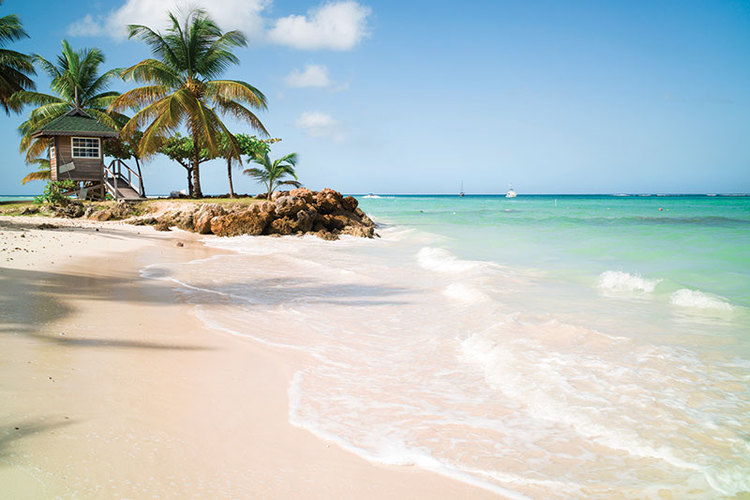 1_PigeonPoint-resized.jpg
The sun has just set on the tropical paradise of Tobago and Sunday School is getting under way in the small seaside town of Buccoo.
These weekly gatherings draw the faithful from far and wide. It seems as if the whole island is turning up, dressed in their Sunday best – but this ritual has nothing to do with religion. This is Sunday School, Tobago-style. And it's one big party.
A steel pan band is in full flow on the open-air stage and several couples are wining (dancing provocatively) to the hypnotic beat. Everyone else in the square is liming (hanging out) under the stars, beer in hand, and listening to the music. The steel pan originates from twin-island nation Trinidad and Tobago, and you hear the distinctive sound everywhere.
The pan music over, a DJ takes to the stage and pumps up the volume several notches with some down and dirty Soca grooves. Meanwhile, in a hall just around the corner, another DJ is laying down dance tracks and couples are ballroom dancing under rotating glitter balls.
Outside the dance hall, an elderly Tobagonian is strutting his stuff in the road, oblivious to the cars crawling nose-to-tail past street food stalls that are doing a roaring trade.
I'm done before midnight. But the party is only just warming up as many don't arrive until then.
Back at the Grafton Beach Hotel, 10 minutes up the coast, I head to the bar for a nightcap but Ali, the barman, has already closed up and is just heading off – to Sunday School. Next day he tells me that he didn't leave until 5am, and it was still going strong.