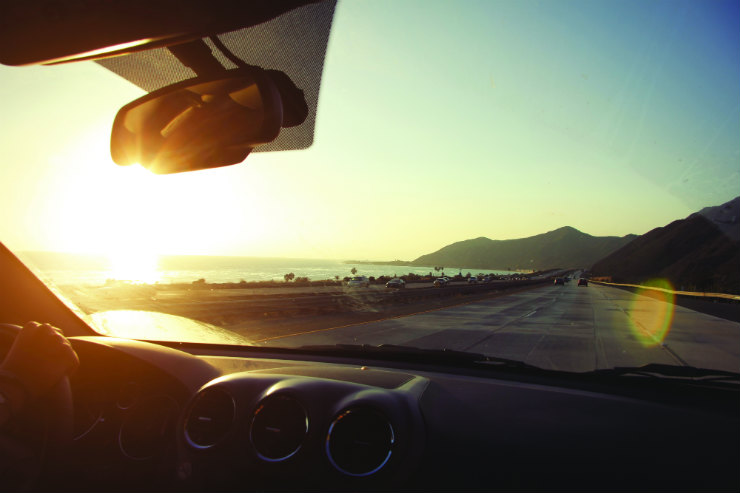 GettyImages-626535545.jpg
"The battlefield tours are all done for the day, ma'am."
I look up, incredulous, before turning to my fiance, Jamie, tears springing to my eyes.
We slope away from the queue to a quieter corner of the Gettysburg National Military Park museum and visitors centre, Jamie somewhat alarmed at my sudden distress. I'm not sad as such, more frustrated that we've spent so long over our pizza that we've missed the activity I've heard such good things about: a lively guided bus tour of the monuments scattered for miles around the fields of Gettysburg – the site of one of the most important battles of the American Civil War in 1863.
I am perhaps a bit over-tired too.
Five minutes on from the embarrassing teary incident and we are back in the car, but not defeated. Having purchased the dedicated audio CD, we set off on a self-drive tour. I pat the dashboard of our little Mazda3 from Avis, incredibly thankful we've opted to hire a car for our whistle-stop east-coast voyage from Washington DC to Boston.


Our road trip had begun just that morning. While we wanted to remain flexible with our accommodation for some of the trip, we decide to bookend it with stays at the Watergate hotel in the capital and the Four Seasons in Boston.
After two nights in Washington, we jump in a taxi to an Avis pickup point a little outside the city centre: Blair Road. More centrally located branches are available, but what with the driving-on-the-wrong-side-of-the-road business, we think it best to set off from the outskirts.
Within 15 minutes of arriving at the quiet little Avis counter, the car is poised at the exit, impeccably clean and with the engine running. It is only once we pull outthat we realise the car doesn't have a satnav – my fault rather than Avis's – but focusing intently on not crashing, we aren't inclined to turn back and ask for one.
Thankfully, though, the car has USB charging ports and we use my trusty smartphone to navigate - thank goodness I have free roaming data for the US.