Making a splash in Butlin's Bognor Regis' new pool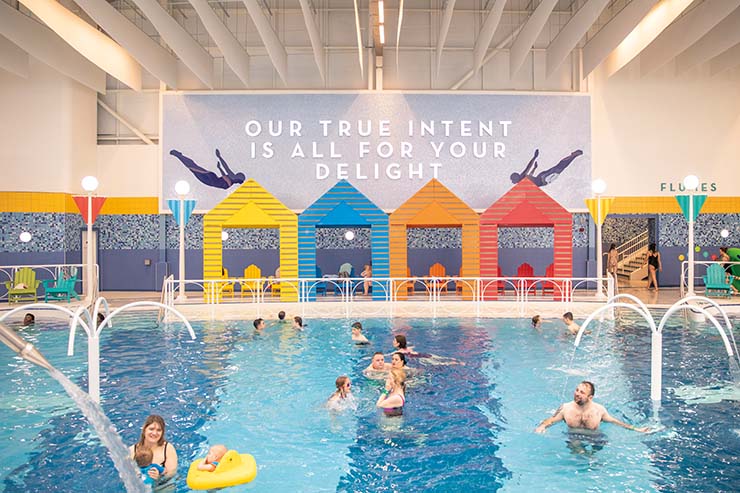 Butlin's Bognor Regis opened a new £40 million pool complex last month. Charlotte Cullinan and her family take the plunge and put it to the test
If you have customers heading to Butlin's Bognor Regis, warn them they're likely to return home a bit wrinkly. Last month, the site opened its new swimming pool, which is so splashtastic that guests are likely to spend most of their break immersed in water.

My family are no strangers to the resort, and the old pool was a popular haunt of my sons, five-year-old George and two-year-old Harry. So the bar is set high for Splash – the new £40 million pool, which at 6,300 square metres 
is almost a third larger than its predecessor.

As soon as we enter it's clear this is more of a water park than a traditional pool, with a firm emphasis on fun, and everything is themed around the seaside. Vibrant beach huts surround the seven rides, including the world's first helter skelter water slide, and colourful slides shoot under an arch made from huge sticks of rock. 


We struggle to choose a favourite between the family raft ride, where George and his dad shoot down a slide together in a huge green inflatable ring, and the seaside garden rapids. While Harry is too small for both, George and I love the rapids – essentially a huge heated outdoor water slide. Halfway down we choose between the "shortcut" and the "scenic route" and, opting for the latter, we snake through a colourful garden, laughing along.
To continue reading...
Please log in below or join now for access.