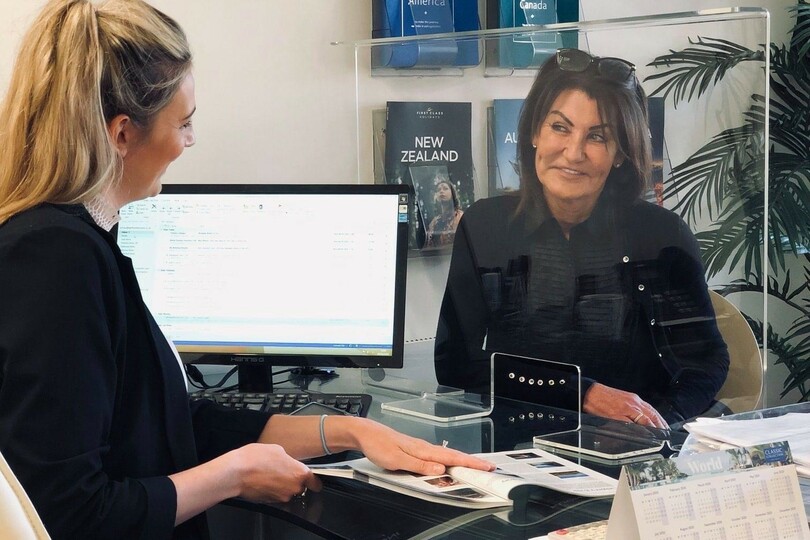 Common-sense policies and clear communication with employees and clients will be vital, TTG's Business Support Live heard
Common-sense policies and clear communication with employees and clients will be vital as agents in England prepare to resume operations on the high street in a fortnight's time.
Prime minister Boris Johnson last month announced non-essential retail outlets, including travel agencies, could reopen from 15 June, subject to new "Covid-secure" guidelines.
However, despite the firm start date, Advantage Travel Partnership chief executive Julia Lo Bue-Said told TTG's latest Business Support Live – which focused on how agencies could reopen and operate during the coronavirus pandemic – there was "no prize for opening first".
"The big thing we need to work through is customer confidence and ensuring they feel comfortable to walk into stores," she said, revealing a number of agents on the consortium's advisory group were looking to reopen in June.
Cathy Jackson-Spence, owner of Global Travel Group member Wetherby Travel in Yorkshire, (pictured above in her store), is among those getting ready to reopen her branch this month, and detailed how she had installed protective screens on desks and a foot-operated sanitising unit. She also described plans to use the agency's back door as an exit for customers to avoid contact with those queuing outside.
Jackson-Spence had her screens fitted in early May, after asking a local company risk-assessing hairdressers to carry out an assessment of her shop. "It wasn't expensive, which is great because we can't be doing a massive shop refurbishment to get open again. We have to work with what we've got and do the best job we can," she said.
Lo Bue-Said said safety-proofing stores would be a challenge, with Advantage members operating from locations of differing sizes. Michael Weedon, chair of high street and retail policy at the Federation of Small Businesses (FSB), said the group – which represents around 25,000 firms – had raised such concerns with government.
"There are a third of a million small shops in the UK, and they are all different," said Weedon, who explained the FSB was pushing government to fund "back to work vouchers" to pay for businesses' safety equipment, suggesting £350 per outlet for "a screen, some signage, some PPE".
"We think it's a rational thing to do," he said. "You're probably looking at a cost to the government of something like £90 million which, in comparison to some of the other sums we've been looking at [during the crisis], is tiny but [would be] very valuable to help people to prepare themselves properly."