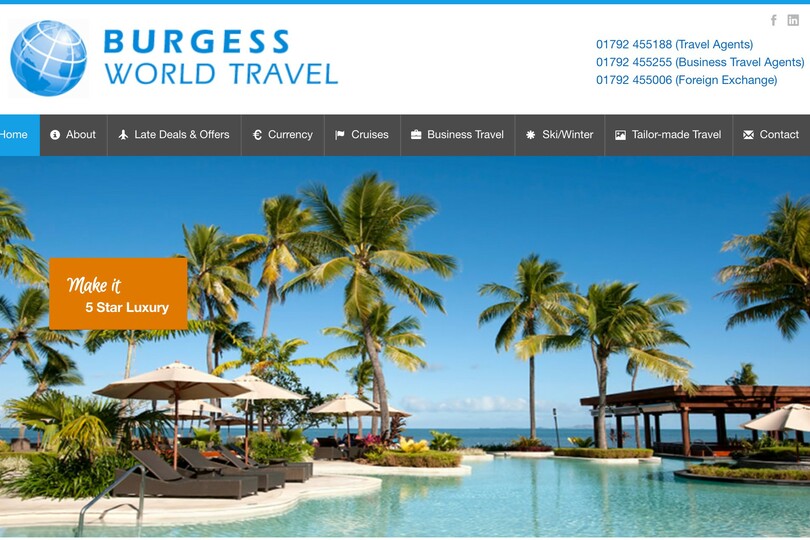 Swansea-based Burgess World Travel will shut its doors later this week
Burgess World Travel owner Jonathan Evans said he and his team of eight were "coping as best as we can".
Evans told TTG he had been planning to step away from the agency, formed in 1991, next year to retire but "a nightmare" recent period, including its store being flooded in November and a downturn in bookings amid the coronvirus crisis, had led to the company's early closure.
"This is not how I wanted to close the business at all but the last few months have made the decision for me – it all feels very surreal and sad."
He said due to the company's size it was not able to utilise the government's Coronavirus Job Retention Scheme, which will pay 80% of salaries when workers are furloughed.
"On our corporate travel side we still have customers trying to get home for Uzbekistan – I couldn't just furlough our team and have nobody looking after clients and do the same for our bookings in April, May and June.
"If we had other offices, I could shut this one, furlough the staff and try and keep going, but that was not an option for us," Evans explained.
He said the hardest part of closing during the coronavirus was not being able to tell long-time customers in person or commemorate the company with a staff send-off.
"I hope when this is all over we will be able to go out together with our staff and customers – I will look forward to that."