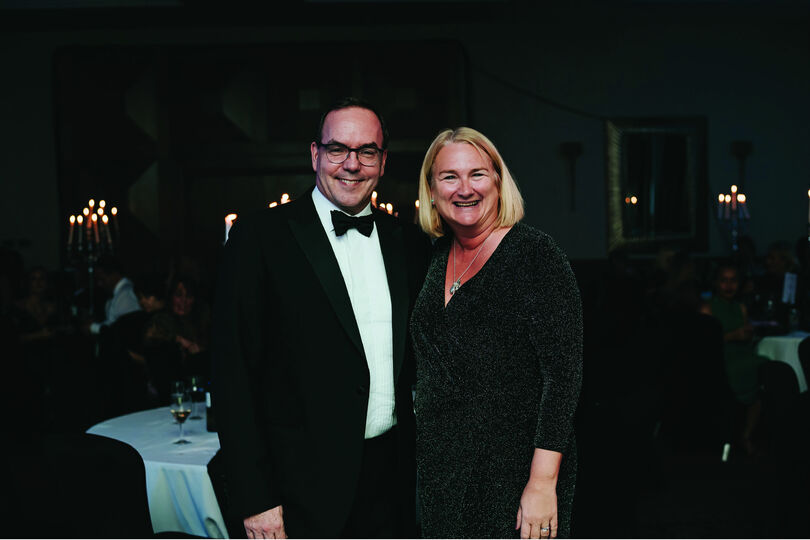 Bevan and McAuley at Gold Medal and Travel 2's Agent Recognition Awards
John Bevan, chief executive dnata Travel Europe, and Lisa McAuley, managing director tour operations B2B, are in good spirits as they sit down with TTG at the operators' annual Agent Recognition Awards on 14 November with turnover for both brands up about 5% on 2018.
"That's a good result in any year, but in a 12 months like we've seen, I think it's phenomenal," says McAuley in spite of a slew of industry hurdles – most notably the demise of Thomas Cook.
She describes the fallout from Cook's failure during the early hours of 23 September as "the most difficult week" of her 32-year travel career. Days earlier, the Gold Medal and Travel 2 boss had been at the airport waiting to jet off to the Singapore Grand Prix. But her gut feeling took over and she decided to turn back.
Hours later, McAuley was at home repacking her suitcase ready to "live in the office". As her worst fears became reality, she joined her team battling to help agents. "We opened the phone lines at 8am that Monday [23 September] to 800 calls waiting, and it didn't let up."
Dnata itself took an £18 million hit from the collapse of Cook, a significant partner and distribution channel, parent Emirates Group said earlier this month. But the impact is going far beyond balance sheets.
For Gold Medal and Travel 2, Cook's failure led to a swathe of customer confusion. Bevan and McAuley predict duplicate bookings will come back to bite, plus those clients yet to rebook for 2020 assuming they're still covered.