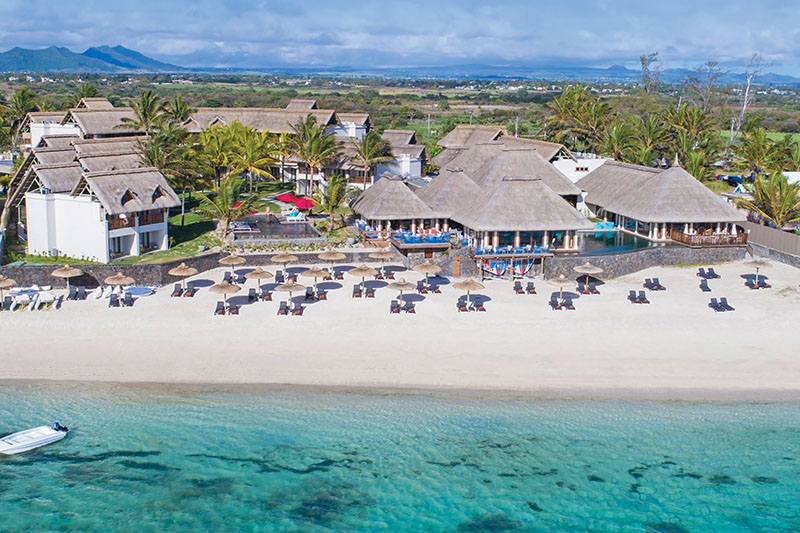 c-palmar-mauritius-drone-view-02_hd.jpg
What are the core values of the C Resorts brand?
C Resorts shares the same core values of generosity, sincerity, excellence, inventiveness and respect as Constance Hotels & Resorts, but is the cool, younger sister. C Resorts brings its own cheeky, bubbly personality through fun and creativity.

Do you think expectations for an all-inclusive holiday have changed?
Yes, travellers nowadays do have expectations when purchasing an all-inclusive holiday. At C Mauritius, the all-inclusive package is premium, with branded and quality food and beverages, which is quite rare in 
all-inclusive resorts.

Will the all-inclusive concept feature across the C Resorts portfolio?
Each C Resort will not necessarily be all-inclusive. We believed it was interesting to implement our vision of the quality all-inclusive, which is already a success in our Maldives and Madagascar Constance properties, and apply it to the first C Resort in Mauritius. Upcoming hotels may have different meal plans, depending on their location. We believe the future of hospitality is agility and constant adaptation to trends.

What are the benefits of selling to Generation X?
We targeted Generation X (35 to 55 year olds) as they are in their vacation-booking prime. However, their needs have been largely ignored. We are marketing to them by giving them a lifestyle brand of their own – one that acknowledges that they work hard, have a lot of responsibilities and are on holiday to let go and have fun. They are certainly more sensitive to lifestyle brands compared to baby boomers who, from experience, are attracted to more traditional elements of luxury holidays.

Which elements of the resort will appeal most to them?
We offer 12 "Cignature" experiences enabling our guests to enjoy a feeling of child-like freedom. The Clubhouse features boats on the boardwalk, board games and a bar; at C-picerie, guests meet to enjoy barista-brewed coffee, local crafts and live cooking displays; and C Trek offers 22 acres of private land that is great for exercise and hikes.

Why debut the concept in Mauritius?
Mauritius is where Constance Hotels and Resorts' first adventure started with Constance Belle Mare Plage. C Mauritius in Palmar has been the first opportunity to develop this new brand as a prototype for other C Resorts properties, with the added benefit of close attention from our nearby head office.

How has it been selling?
Up to now the response has been great and the sales forecast looks promising too. The hotel will be undergoing extension work this year to feature a total of 116 rooms, three pools, three restaurants and a spa.

Does the hotel accommodate families?
While there is no kids' club at the resort, children are most welcome. In fact, it's possible to have an additional bed in the new Deluxe Room. Teenagers, too, will have great fun in C Resorts properties.

What inspired the design?
Each C Resort will be inspired by the destination in which it's built through its materials, furniture, decoration, patterns and traditional craftsmanship. We wanted to create a special environment using a mix of traditional and modern materials.

Are there plans to expand into other regions?
Constance aims to open two C Resorts each year over the next five years and expand the brand in the Indian Ocean, Africa and south-east Asia.
Book it: C Mauritius will officially launch in February with Kuoni offering seven nights in a Prestige Room from £1,841pp. Package price is based on a May 1 departure.