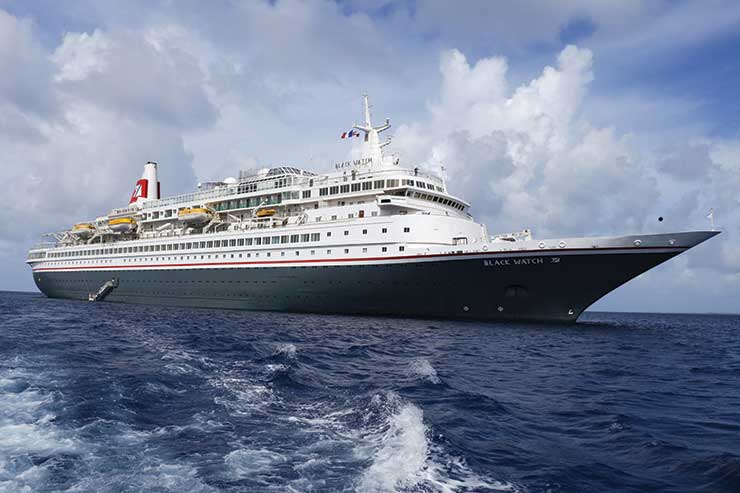 The line debuted its new brand strategy and refreshed brochure to agents in London last week
The line has long considered adding to its fleet of four ocean ships; Deer, though, last week told agents it was up to his team to persuade the Olsen family and investors to fund acquisitions or new-builds.
"We know the time's not quite right, but we have our concepts together and we're getting better at them," said Deer. "It's going to take some time. Bear with us, we're going in the right direction."
Chairman Fred Olsen Jr said despite the company taking "a serious look" at a ship last year, it decided against a purchase. He also predicted shipbuilders' fees could fall due to the impact on cruise of coronavirus.
"Prices on the shipyards are still too high," said Olsen. "I think that will change so not all things are doom and gloom."
The update came as the line revealed a new brand strategy and refresh of its marketing material, introducing the tagline "Small ships for a big world".
Alongside the launch of its Worldwide Cruise Holidays 2021/22 programme, the company will promote seven benefits of small-ship cruising in a manifesto printed in its new brochure.
Jackie Martin, sales and marketing director, said the line needed to "be different with our marketing, more proactive and stand for something".