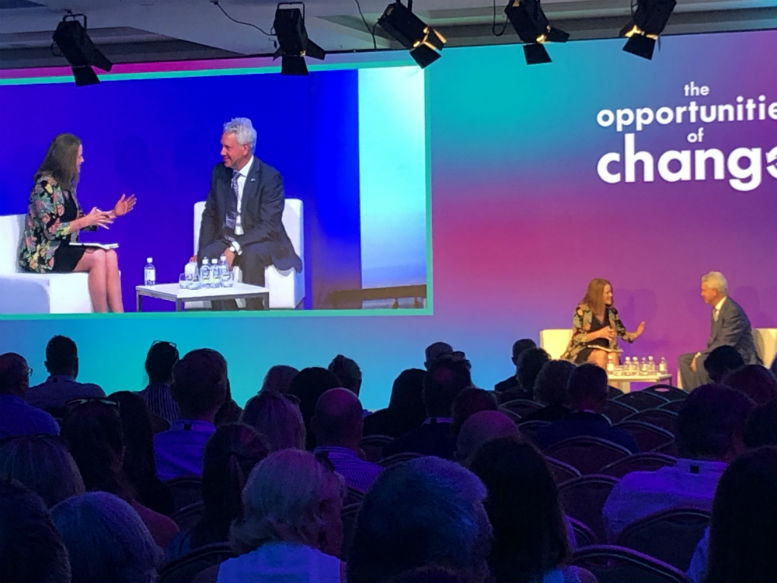 Pippa Jacks interviewing Andrew Brem.jpg
Speaking at the ITT Conference in Split during a Q&A with TTG Media group editor Pippa Jacks, Andrew Brem, who joined BA in October, issued an apology to all those affected by the IT failure.
In his earlier presentation Brem pointed out: "Our customers demand an awful lot of us – and rightly so."
Asked by Jacks if BA had managed to win back customers, Brem acknowledged: "Our stock is not as high as it could be. We have won back some of those customers, but we absolutely apologise for that [IT meltdown]. That was not our finest moment… but our data shows we still have a lot of satisfied customers."
Elsewhere Brem insisted the airline remained committed to its trade partners, adding: "Over 60% of our revenue is down to our partners. They have an incredible role to play… Through our partners we can bring together better merchandise and content."
He conceded some trade partners had criticised the airline for its implementation of New Distribution Capability (NDC) too quickly.
"They said it was too painful," he said, "so since I arrived I have quadrupled the number of technologists working on that."
On the growing competition from budget carriers, Brem admitted: "We absolutely compete head to head with low cost carriers. At the same time we have people who are investing in our service. To be sustainable, [budget carriers] need to have a lot of passengers.'
"And we do too," he added, but pointed out BA has "bigger aircraft and I hope we're adding more in the form of service".
Discussing BA's ethos, Brem insisted it "really is all about the people", and said the airline operates the largest apprentice scheme in the UK.
He added that to celebrate its centenary year, British Airways had launched a competition on carbon reduction.
"We've issued a challenge to figure out how to fly a long-haul flight with zero carbon emissions," he said.
It came as he stressed the airline "takes its impact on the environment very seriously".
"It's an emotional commitment rather than a commercial commitment," he added.