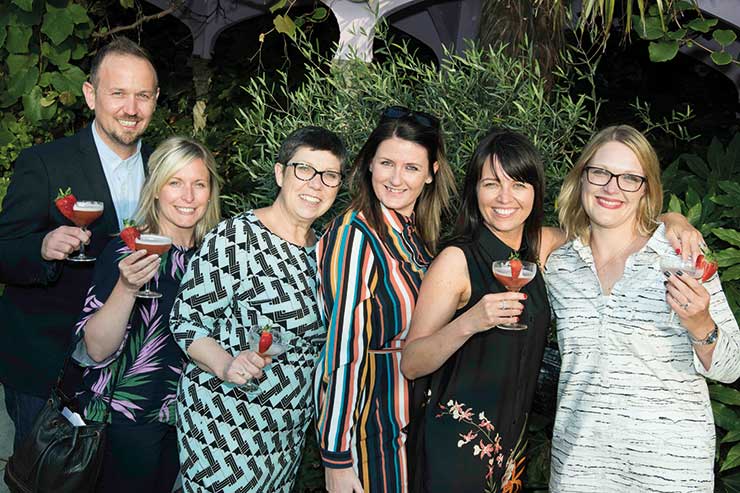 Industry celebration at 2017s TTG Travel Pride
TTG LGBT is entering its fourth year, with three new partners and a raft of new events.

The Travel Network Group, Emerald Waterways and Thomas Cook Airlines have all joined existing partners Hoseasons, The Malta Tourism Authority and the Israel Government Tourist Office as well as headline partner Celebrity Cruises, in supporting TTG LGBT as the initiative gears up for year four.

Gary Lewis, chief executive of The Travel Network Group, said the consortium was "delighted" to support TTG LGBT. "As a team we share an enormous passion for what we do," he said. "Together we strive to create an open working environment that provides equal opportunities for everyone to flourish, and the freedom and support for individuals to be their true selves at work."

David Winterton, head of marketing and global brand curator for Emerald Waterways, said: "I first became aware of the great work of the TTG LGBT team when Emerald Waterways launched the UK's first LGBT river cruise in 2016. Having attended several of the TTG LGBT events since then, I jumped at the opportunity to become a key partner. I look forward to showing how river cruising is a great holiday option for LGBT customers."

Julie Armstrong, director of human resources at Thomas Cook Airlines, said: "We are looking forward to the year ahead as a TTG partner. We embrace and embed diversity in every corner of our business to both enrich the working environment for our employees and better anticipate the needs of our customers.

"Inclusivity brings with it new perspectives, and we look forward to sharing and supporting all of TTG's partners in diversity topics and initiatives in 2018."

Jo Rzymowska, vice-president and managing director UK, Ireland and Asia, of Celebrity Cruises, which is headline partner of TTG LGBT, added: "Supporting TTG LGBT over the past three years has been a privilege; we're incredibly proud to continue our support in its fourth year.

"I have had the chance to speak with so many industry colleagues at TTG's LGBT events, who share Celebrity Cruises' passion to build a diverse and representative workforce; the efforts across all levels of the travel industry are incredibly inspiring. TTG LGBT has led the conversation from the front and been a supportive and vocal champion for all of those who share in the values of respect and acceptance. We're looking forward to continuing to be a part of that conversation in 2018."