Rocco Forte Hotels steps in to reassure guests to Italy
14 Oct 2020
by April Hutchinson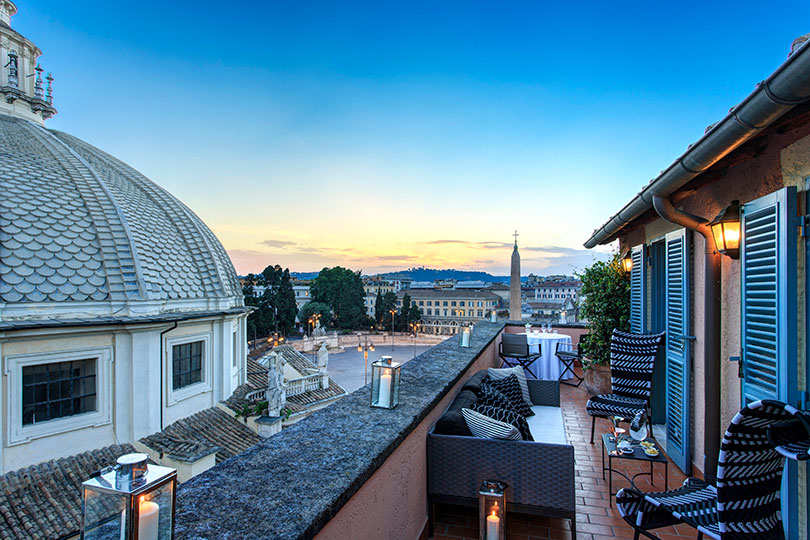 Guests will be able to visit Hotel de Russie in Rome once they've had a negative test
Rocco Forte Hotels has partnered with UK-based certified company Blue Horizon, with the aim of offering a "seamless pre-flight testing service".
The group has made the move following a wave of panic cancellations across Italy's hotels after the UK was added to the country's Covid at-risk list last week.
UK residents heading to Italy on holiday must prove either evidence of a negative test in the last 72 hours, or undergo testing on arrival. In response, Rocco Forte Hotels has launched its own Fit to Travel partnership service to alleviate some of the planning stress for guests.
Entirely bookable online, Blue Horizon will arrange for self-test kits to be couriered to and from guest's homes with a guarantee that the certificate of a negative test will be produced within 72 hours of travel.
The group has seven hotels in Italy (five of which are open), and its guests will also receive a discount of £40 on the tests when quoting an exclusive code once a reservation has been made (the test process usually costs £169; now £129 for Rocco Forte guests).
To continue reading...
Please log in below or join now for access.