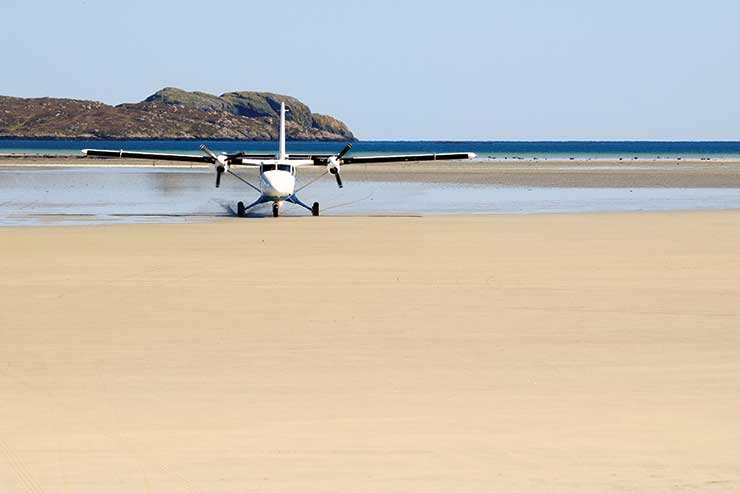 Light aircraft landing on beach iStock-174798675
Operators of turboprops and small jets fulfil a vital role, whether serving remote communities, connecting airports and feeding hubs that mainline carriers won't, or flying under a franchise, making an otherwise unprofitable route viable for a big brand airline. If they didn't exist, you would have to invent them.

In the US, regional carriers operate a healthy 44% of all flights and the country's Regional Airline Association members boasted an average 80.55% load factor in 2015, the latest figure available. The average trip length, 770km, has remained pretty constant for the past decade. Here in Europe, things are different, but figures from the European Regions Airline Association (ERA) still point to a role for the sector. The ERA estimates that Europe's big five carriers operate 55% of intra-European flights, but that the remainder of the market is occupied by 160 airlines, illustrating how diverse and buoyant the sector is.

For route developers, regional airlines are more nimble than major carriers and often offer greater frequency, meaning a fresh set of passengers and accompanying purchasing power passing through the airport every few hours. Flybe, for example, opened 52 new routes in the last financial year and, while this has since proven to have been over-optimistic, it currently boasts just over half of all UK domestic traffic. Troubles aside, Flybe and airlines like it are an important revenue source for smaller airports particularly.

There is no denying it can be tough – regional carriers have to put up with greater competition in that a rail or road journey of up to four hours can compete with a one-hour flight. Rail's advantages include no security queues or Air Passenger Duty, it is easier to work onboard and passengers leave and depart from city centres. Flights are also arguably more subject to delays and cancellations caused by the often inclement UK and European climate – Flybe recently attested to this by partly blaming winter weather for an expected small loss this year.

Nevertheless, there remains a niche for those 160 carriers, among them Scotland's Loganair. MD Jonathan Hinkles is a subscriber to the four-hour rule. "We have only one route that does not cross a body of water. Throughout the rest of the UK, if it is less than four hours by another mode of transport, air is no longer viable. We have a very clear and sustainable reason for our route network."