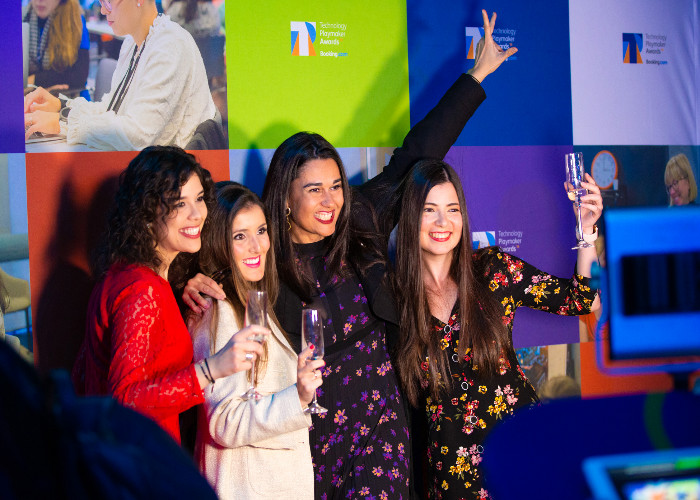 Winners will each receive €5,000 to help advance their business and professional goals
Winners will be chosen from nine categories that recognise the contributions women are making in technology, IT and digital-related fields.
They include; Role Model, Rising Technologist, Business Leader, Technology Innovators and Social Impact.
Debuting this year are the Entrepreneur, Academic Achievement categories, which celebrates the impact of women-led start-ups and those who are transforming tech, IT and science, technology, engineering, and mathematics (STEM) education.
Also new, Champion of Change recognises a male or female who is acting to tackle the under-representation of diverse communities in tech.
The Booking.com 2020 Technology Playmaker of the Year will be chosen from the individual category winners based on who the judging panel believe has made the most impact on the global technology scene, scooping a €10,000 prize.
Meanwhile, individual winners will receive €5,000 to help advance their business and professional goals.
Gillian Tans, chairwoman at Booking.com, said: "Closing the diversity gap in technology and ensuring that women technologists receive the same support and opportunities as their counterparts is critical if tech innovation is to be fair, balanced and reflective of the diverse society we live in.
"With a mission to make it easier for everyone to experience the world, we embrace the opportunity to help create a more inclusive workforce by empowering people from all backgrounds and with all ambitions to enter, progress and flourish in tech.
"By championing women showing remarkable leadership, ingenuity, collaboration and innovation in technology, the Booking.com Technology Playmaker Awards aspire to empower the next generation of women to consider a career in tech, advance the dialogue on the need for greater diversity and create lasting tech visionaries and role models."
The winners will be announced at a gala ceremony in London on 26 March 2020. Nominations must be submitted at techplaymakerawards.com by December 21, 2019.