Disabled specialist Accomable signs up with Interhome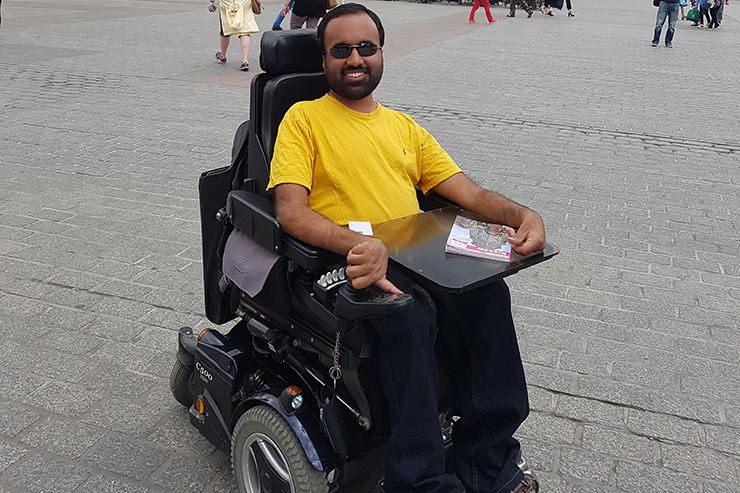 Sharelines
---
Accomable - the 'Airbnb for disabled people' - teams up with Interhome to showcase accessible holiday rentals
---
The company offers a global platform to showcase adapted hotels and vacation rentals for disabled and elderly people, and the new deal will showcase accessible holiday rentals worldwide.

Through Accomable, disabled and elderly travellers will be able to see and book more than 100 accessible holiday rentals with Interhome across the UK, Europe and worldwide, with detailed accessibility information highlighted on the Accomable website, specially tailored to customers with a disability or mobility issue.
The latest move follows Accomable partnership with InterContinental Hotels Group.

The new deal with Interhome will enable Accomable's to offer even more family-friendly, accessible holiday homes in popular destinations. Stand out properties include a specially adapted traditional chateau in Burgundy; a stylish villa with private pool and hoist in Majorca, and a cool converted barn close to the Sussex coast.

Srin Madipalli (pictured above), chief executive at Accomable, said: "Interhome is well known for its huge range of excellent ski and summer holiday rentals and excellent customer service, so we're thrilled to be working with them. This new deal means our customers can now choose from a range of quality, specially adapted ski apartments and chalets in the Alps, which can be extremely hard to find if you have a disability.

"We'll also be able to offer more family villas for summer holidays – ideal, as we are receiving more and more enquiries from customers wanting to book multi-generational trips."

Adam Walsh, commercial manager at Interhome, added: "Over the past 50 years, Interhome has been able to build a portfolio of over 33,000 properties worldwide, including some fantastic accessible rentals in the UK's most popular holiday destinations. We are delighted to open up these accessible stays to Accomable's customers."

Based in London, UK, Accomable was founded by disabled entrepreneurs Madipalli and Martyn Sibley. Friends since childhood and regular travellers, Madipalli and Sibley are both wheelchair users due to Spinal Muscular Atrophy. Frustrated at the lack of travel information available for disabled people, they launched Accomable in the summer of 2015.