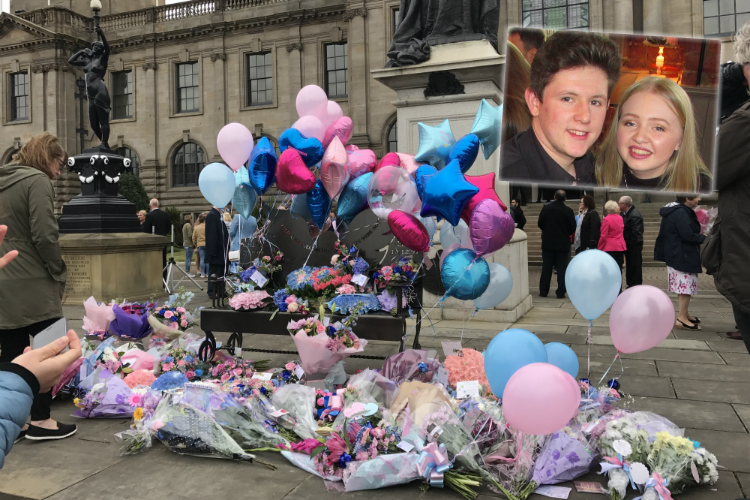 South Shields will mark the third anniversary of Chloe and Liam's deaths on 22 May
The South Shields agency remains closed due to the coronavirus outbreak but will still be decorated in pink and blue hearts on 22 May to remember Chloe and her boyfriend Liam Curry who both died during the terrorist attack following an Ariana Grande concert in 2017.
Other shops and houses around South Shields will also be decorated in pink and blue as a tribute to the couple.
Graeme Brett, from Westoe Travel and one of the charity's trustees, said: "Despite the lockdown and many businesses being closed, the town will still remember the young couple who were well known in the town through their love of music, performance and sport. South Shields is a very close-knit community and the support for the families is amazing.
"Although Westoe Travel's shop is currently closed, with staff working from home, the shop will still be decorated in pink and blue hearts."
The couple's families established The Chloe and Liam Together Forever Trust to give grants supporting young people in South Shields and the North East region to achieve their ambitions in sport and performance.
So far, the trust has made more than 130 grants to young people adding up to more than £250,000 in funding.
Earlier during the lockdown in April, Brett also had his head shaven to raise money for the trust.