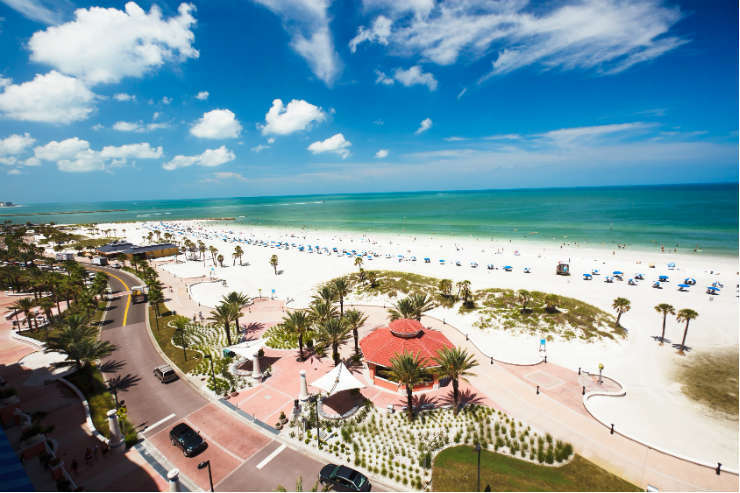 Clearwater Beach, Florida
When you're big and pink like this, it definitely creates a lot of fun – you can't disguise it!" says the hotel's sales and marketing director Todd Gehrke, and he's got a point. Known as "the Pink Palace", the unmistakable Don Cesar in St Petersburg (the locals call it simply St Pete) has been entertaining for generations, its guest list spanning notorious gangster Al Capone, a honeymooning Marilyn Monroe and a friendly ghost who never checked out.
With 277 luxurious rooms including 40 suites, this 1920s charmer is as accommodating as it is characterful. Adults will love the spa, pool and hot tub area, and beach with cabanas, while families will flip for the kids' club, soft white sugar sand and calm waters with the added option of staying in the nearby cluster of Beach House Suites.
I'm here to sample the delights of Florida's St Pete and Clearwater region, which is now more accessible to UK clients, thanks to a new Norwegian flight from Gatwick to Tampa International airport.
From the moment I walk into my sunlight-strewn room with the views of the Gulf and beach stretching for miles, I'm sold on St Pete. With the beach calling, I'm soon pootling along towards neighbouring Pass-a-Grille, watching the ungainly pelicans crash in the surf as I go. Then back at the Don's Rowe Bar, I sip beachside pre-dinner cocktails before Maritana Grille delivers a memorably indulgent feast, eased along by a great wine list.