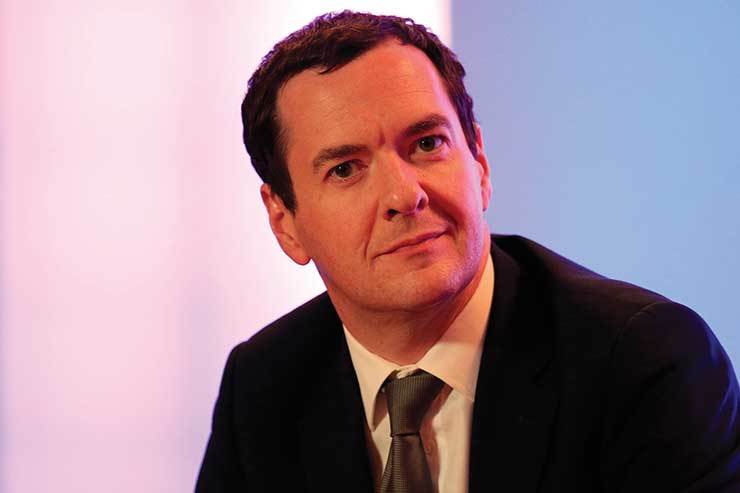 George Osborne. Credit: Press Association
Only 50 places remain for the summer's ITT Conference during which delegates will hear former chancellor George Osborne offer his views on the aftermath of the upcoming general election, chairman Steve Freudmann has said.
Osborne's appearance in Sorrento will be the Conservative politician's first time as a keynote speaker at a travel industry event. According to Freudmann, it will be particularly timely after the vote.

Osborne announced last week that he would not seek re-election to his constituency of Tatton in Cheshire when the UK goes to the polls on June 8. He will instead become the new editor of London's Evening Standard newspaper, a position to which he was appointed last month.

Freudmann said securing Osborne to speak at the conference, which will be held from June 12-14 at the Hilton Sorrento Palace, was a "real coup" for the ITT and could not have come at a "more relevant" time.

"The fact that [Osborne] has decided not to stand again therefore means I'm hoping delegates will get a more open view without the political pressures, examining what he thinks about the ramifications of the election and Brexit. It should make for a very interesting hour or so," said Freudmann.

"[Osborne] was a big part of the Remain campaign and its strategy, and as it is looking like the election will be fought on the issue of Brexit; having his views could not be more relevant."

Freudmann added that the ITT was encouraging members to send in questions before the conference for Osborne to answer.

The ex-chancellor will share the stage with Labour peer and co-founder of the Stonewall Group Lord Michael Cashman, who returns to the ITT after speaking at its conference in Tel Aviv last June.

Conference delegates can take advantage of a special 10% discount which British Airways is offering on return air fares to Sorrento. Delegates must book between April 7 and June 9 for travel from June 6 to June 18.

Attendees will also be able to enjoy three parties during the conference with an opening night featuring an Enchanted Garden Party at the Hilton Sorrento Palace; a gala dinner sponsored by MSC Cruises; and a closing party at the Villa Fiorentino.