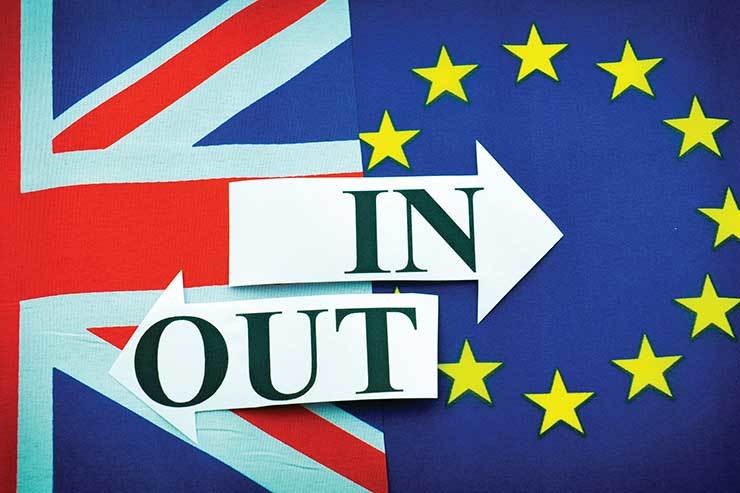 Brexit flags ThinkstockPhotos 516295574
Taking place just a fortnight before the referendum on Britain's future in the European Union, the debate will feature three key speakers for each side.
Arguing in favour of leaving the EU will be Ukip's Jim Carver, who is Member of the European Parliament for the West Midlands.
He will be joined by Conservative MP Steve Double, who represents St Austell and Newquay.
The third member will be Clive Jacobs, chief executive of Jacobs Media Group, and one of the co-founders of Holiday Autos.
On the side arguing for Britain to remain will be one-time EastEnders actor Lord Cashman, a former MEP who represented the same constituency as Jim Carver until he stood down in 2014.
Mary Creagh MP, the shadow international development minister who was also a former shadow transport minister, will join him. Completing "the Britain to remain" team will be Fabian Picardo, the chief minister of Gibraltar.
ITT chairman Steven Freudmann welcomed Steve Double's input to the debate, revealing that tourism is one of the MP's strong interests. Meanwhile Picardo's presence will bring home the consequences of Brexit, as Spain has threatened to close the border with Gibraltar if Britain leaves.
"It's a very strong panel and we'll be taking votes before and after," said Freudmann.
Separately, the ITT will be polling its 2,000 members before the conference to gauge their views on a variety of issues concerning the Brexit debate. The poll will be conducted towards the end of May with the results revealed in Tel Aviv.
The conference takes place from June 6–8 and more than 300 delegates have already confirmed their attendance.
Less than 100 places remain, with the event open to non-members for the first time. TTG readers will be given 20% off a delegate package of £585 for members and £685 for non-members by using the code TTG20.