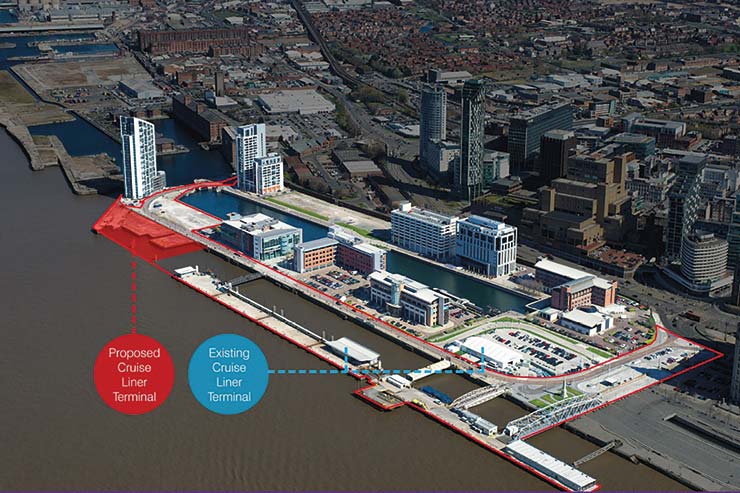 New Liverpool Cruise Terminal, relocation image
Construction of the £50 million terminal could begin this summer, a Liverpool City Council official said, allowing embarkation and disembarkation in the city.

In 2017, the city welcomed more than 60 vessels carrying 120,000 passengers and crew, although current infrastructure only allows for ships capable of carrying fewer than 2,000 passengers to use the city as a turnaround port. Fred Olsen and CMV are among the lines sailing from Liverpool.

The development would enable ships such as Royal Caribbean International's Independence of the Seas, P&O Cruises' Britannia and Norwegian Cruise Line's soon-to-launch Norwegian Bliss to sail from the city if desired by the lines.

As part of the plans, Princes Jetty on Princes Parade will be demolished to make way for a "state-of-the-art" terminal suspended deck on the Mersey featuring a baggage-handling facility, passport control, a lounge, a cafe, toilets, a taxi rank and a vehicle pick-up point.

Angie Redhead, head of city assets at Liverpool City Council, told TTG she wanted "all cruise lines" to consider sailing from Liverpool and that "with careful planning" the terminal could facilitate even larger ships in future.