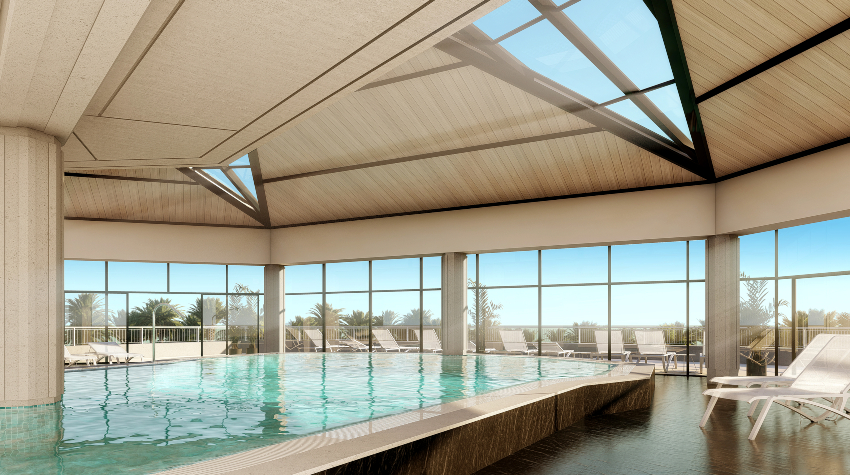 The Grand Palladium Sicily will open in summer 2020
The two Sicily hotels will comprise one large resort on the north side of the island, located on the beachfront. They will feature a combined total of 490 rooms, four swimming pools, a spa and kids' clubs.
The Palladium Menorca, formerly the Fiesta Castell Playa, is undergoing a €28 million revamp, and will feature 264 guestrooms, two swimming pools and a spa. The hotel was formerly sold exclusively through Tui but will now be available for sale through a range of trade partners.
The brand will also open a new TRS-branded property in Ibiza in 2021, which will be an adults-only property, revealed Sergio Zertuche, chief sales and marketing officer.
Next September, Palladium will host 100 UK agents on a megafam at the Hard Rock Hotel Tenerife so they can learn about the different brands and company news. There will be several additional smaller fams across 2020 to prepare the UK market for the TRS Ibiza opening.
Zertuche revealed that 95% of its long-haul Caribbean revenue for the UK comes from the trade, making agents a priority moving forwards. "All of our properties are open to UK travel agents and they are always invited to enjoy the Palladium experience," said Zertuche.
He also added that a new business development manager position will be created in 2020, bringing the size of Palladium's UK trade sales team to three people. The new recruit will be based in London but will travel across the UK to meet agents, assist with webinars and provide training.