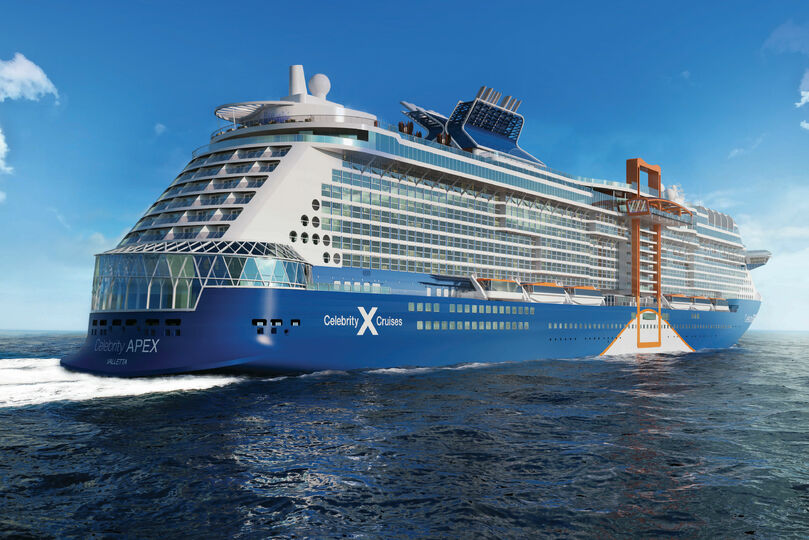 Celebrity will launch Apex in Southampton in March
He said the corporation had enjoyed a boost in business since "the reality of Brexit" was realised after the 12 December vote – which has paved the way for Boris Johnson's government to take Britain out of the EU on Friday (31 January).
Speaking to TTG during a pre-launch tour of Celebrity Cruises' Celebrity Apex at Chantiers de l'Atlantique shipyard in Saint-Nazaire on Tuesday (28 January), Fain said: "I think people hate uncertainty more than anything else [and] the uncertainty of Brexit was causing a great deal of problems.
"So whether you think Brexit is a good idea or not – and I don't – it is now done, we're moving on and I think you will see the British public dealing with the issue and getting on with it. We're already seeing that with bookings."
Celebrity's UK, Ireland and Europe chief Jo Rzymowska added: "We're definitely seeing an uplift in consumer confidence now we know we're leaving – especially from a trade point of view and we're pleased with what we're seeing during wave."
Ahead of Apex's Southampton launch in March and ex-UK mini season, Fain said RCCL was "absolutely confident" Apex would receive a similarly "great reception" of that had by sister ship, Celebrity Edge.
Rzymowska said the success of Apex's mini season – sailing around the Mediterranean and Northern Europe – was "very important" to the UK market potentially securing an Edge-class ship out Southampton for a full season in future.