High hopes for SkyTeam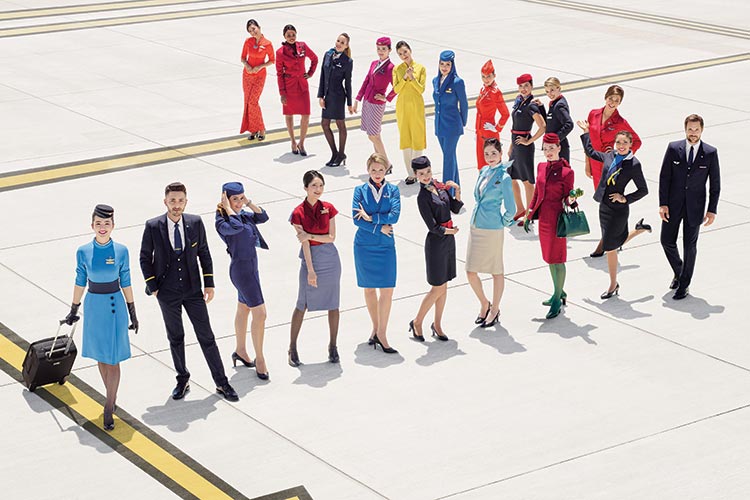 Sharelines
---
"What's more difficult for us is to change really quickly. If you see an oil spike or political upheaval happening, that causes a sudden change in demand and it's quite a challenge for the airlines."
---
For any business, finding points of difference between you and your competitors is always key to success.

And the problem is even more apparent for the world's aviation alliances, which – on the face of it, and once they have the members they require – seem to perform very similar functions.

That is why SkyTeam's CEO and managing director Perry Cantarutti has spent so much of his time since his appointment in November 2015 working on the business's technology, in particular the customer-facing offering for the benefit of its 20 members.

Now, as he prepares to step down in July to make way for a new CEO, he says: "We're approaching our 20th anniversary after going for 18 years. We've had 10 years of network growth, adding more members and putting in more destinations on the map and have done a good job on that.

"We have now shied away from network expansion and are moving to generate a high level of customer experience. We want to do things the airlines would have been hard-pressed to invest in – that, in our view, is really our destination going forward.

"We really need to respond to the needs of airlines rather than dictating needs to the airlines. We are really trying to run the alliance less like a bureaucratic government organisation and more like a business that has priorities that closely reflect those of the member airlines."

Cantarutti says recent examples of the new technology include Skypriority – available for high-value flyers, giving them priority on a range of services from checking in to transfers. He adds that SkyTeam is the only alliance to offer such a service from all of its airports.
Technological solutions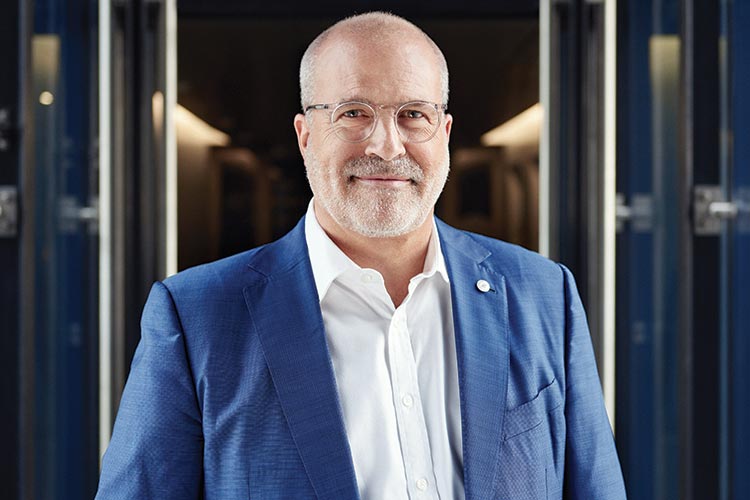 Further technology introduced this year includes a rebooking tool but it is the impending technology of which he is proudest as the alliance breaks down barriers between its members.

Cantarutti says: "There are still some basic things we are not able to do well together – for instance, checking in on our flights with two different carriers, or sometimes systems aren't talking to each other. What we're finding is the technology we have been offering could be more effective."

He explains that the problem extends to everything from consumers being credited with frequent-flyer miles to sales of ancillary product, but is hopeful that once solutions are found, they will help drive business for SkyTeam's 20 members.

He adds: "The aim is to provide benefits to the customer. We really believe if we can help deliver more seamlessness on things like check-in, then it can be a competitive advantage."

While the current focus may be on technology, that isn't to say the alliance's membership is closed to new entrants.
Skyteam members
Skyteam's 20 members comprise: Aeroflot, Aerolineas Argentinas, Aeromexico, Air Europa, Air France, Alitalia, China Airlines, China Eastern Airlines, China Southern Airlines, Czech Airlines, Delta Air Lines, Garuda Indonesia, Kenya Airways, KLM, Korean Air, MEA, Saudia, TAROM, Vietnam Airlines, XiamenAir
Cantarutti says: "We would like to have a member representing India or the Indian subcontinent and we'd like to have a member in Brazil. In both cases, we have friends of SkyTeam and close partners with SkyTeam members, – those are the two areas of priority."

He would not be drawn on which carriers he hopes can be recruited but admits it is likely they are already on the SkyTeam radar.

"Carriers come to an alliance not because it's nice to do but because they have business relationships with the members of the alliance," Cantarutti says. "As those deepen, they get closer to the alliance and the cases
[for joining] make themselves."

While he is not ruling out the possibility of recruiting an LCC, he believes the business model of operating point-to point-connections rather than hub and spoke means that one is unlikely to join any time soon.
Crucial customer service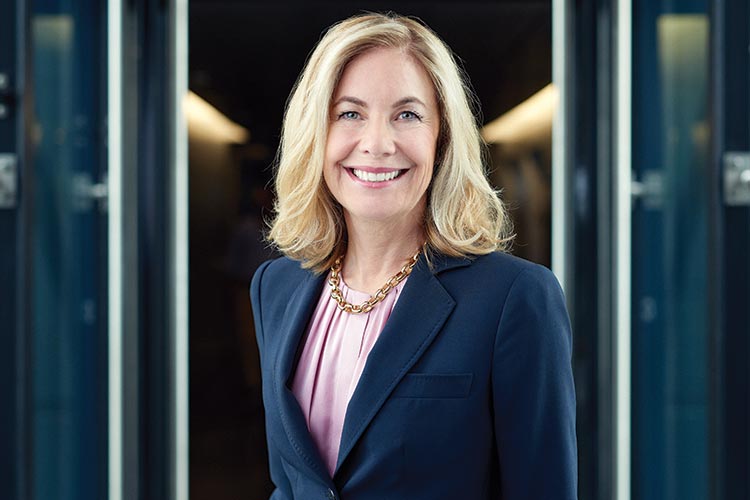 Unsurprisingly, when it comes to working with airport partners, customer service is also key to relationships with SkyTeam. Cantarutti cites the example of China, where the alliance has worked with the three main hubs at Beijing, Shanghai and Guangzhou on everything from signage to connecting flow to ensure a good experience.

He adds that SkyTeam is also keeping an eye on the building of Beijing's new airport, where SkyTeam members China Southern Airlines and China Eastern Airlines both have an interest. He is also keenly following the progress in Jeddah, where a new 46-bridge terminal is an enticing prospect.

"We think there's an opportunity to consolidate SkyTeam members there for the first time," he says.

As far as issues on the horizon are concerned, Cantarutti is keeping one eye on the rising cost of oil, which he describes as "worrying", although he adds that demand has remained fairly constant in the current price-rise cycle.
Facts & stats
The combined totals for the SkyTeam member airlines in 2017 were:
Daily departures: 16,609
Annual passengers: 730 million
Countries served: 177
Destinations served: 1,074
Fleet: More than 4,100
Lounges: More than 600
He is also aware of how quickly political instability can affect the global aviation market, meaning that a local problem can quickly become an international issue.

He adds: "What's more difficult for us is to change really quickly. If you see an oil spike or political upheaval happening, that causes a sudden change in demand and it's quite a challenge for the airlines."

Cantarutti is also very aware of the impact long-haul LCCs are having on the traditional market, adding: "Clearly, the long-haul LCCs are growing and the sector will be an element of the industry for a long time. I don't know if the full complement will survive and exist as we see them today, but the research I have seen suggests that between airplane technology growth and general demand there is probably a market that can survive."

He also believes his own members are well placed to survive the challenge, citing better service, more daily frequencies and more support when things go wrong as competitive advantages against their no-frills competitors.
Lessons of the alliance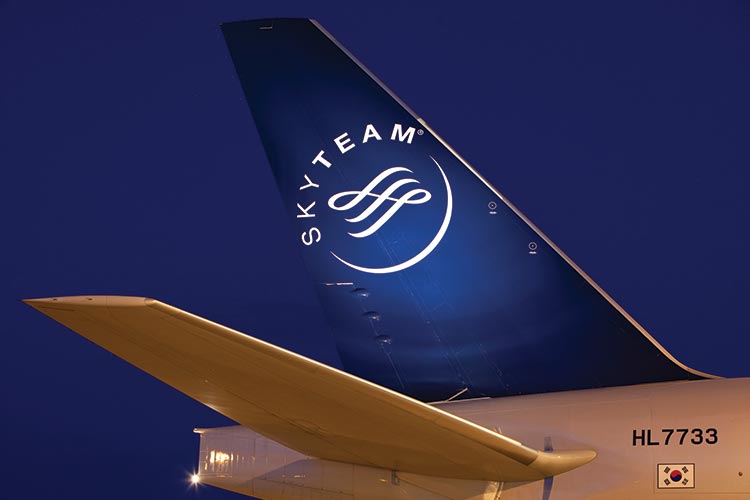 In the meantime, Cantarutti is looking forward to returning to Delta, where he will take up the role of senior vice president of alliances.

But he is determined to take with him the lessons he has learnt at the alliance and which should prove to be a point of difference from those who have not had his recent experiences.

Cantarutti says: "Despite all our processes, investments and trying to make travel consistent, we are still a dynamic industry. Every time we have some sort of stasis, something changes.

"Also beware of the little things. It is easy to dismiss them and say they're insignificant, but when you add those things up, they can become a big problem for the carriers."
New leader will push tech forward
Perry Cantarutti has been replaced as SkyTeam's CEO by Kristin Colvile.

She joined the alliance in June from Delta Air Lines, where she has held a number of roles and most recently was in charge of overseeing the transformation of its cargo offering for a number of years.

Her new role will see her build on the investment SkyTeam has already made in developing new technology, with a focus on ensuring it works seamlessly for member airlines and the travelling public.

SkyTeam chairman Michael Wisbrun says: "We're very pleased to welcome Kristin onboard as SkyTeam's new CEO. She joins the alliance at an important transitional phase, and we are absolutely confident that Kristin's extensive experience will help us to build the alliance of the future for all 20 of our member airlines and their customers.

"We thank Perry for all his hard work over the past three years. He brought many pivotal projects into fruition that will continue to expand under Kristin's guidance."

Prior to joining Delta, Colvile worked for Northwest Airlines, where she began her career in 1993.