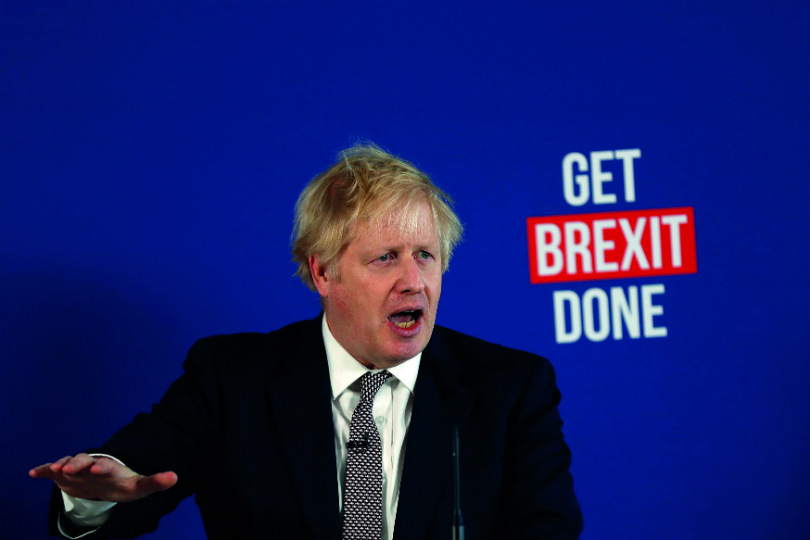 Boris Johnson is expected to bring his Brexit withdrawal deal back to the Commons next week
As of 11.45am on Friday (13 December), the Tories held 364 seats with one left to declare, up 46 on where it stood before the polls opened at 7am on Thursday (12 December).

The Conservatives tore into Labour's northern heartlands such as Blyth Valley and Workington while Wrexham in north Wales, a Labour seat since 1935, also turned blue.

It proved a sobering night for Jeremy Corbyn's Labour, which lost nearly 60 seats. Corbyn has indicated he will not lead Labour into another election.

Elsewhere, the Liberal Democrats shed just one seat, albeit that of leader Jo Swinson. Sir Ed Davey and Baroness Sal Brinton will be acting leaders for the party, which campaigned on a staunch anti-Brexit message.