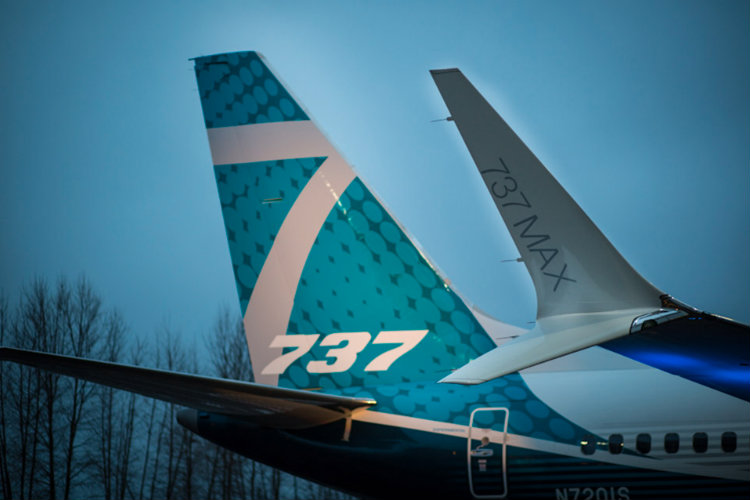 The Max is now likely to return to service in 2020
Boeing's grounded 737 Max won't return to service this year, the US aviation safety regulator has confirmed.
The aircraft manufacturer had hoped to have the Max flying again by the end of the year. However, Federal Aviation Administration (FAA) administrator Steve Dickson told a US congressional hearing on Wednesday (11 December) the aircraft would not be cleared to fly before 2020.

The Max model has been grounded since March following two fatal crashes in just five months.

Lion Air flight 610 came down shortly after take off from Jakarta last October. Then in March, Ethiopian Airlines flight 302 crashed en route to Nairobi.

All 346 people onboard the two flights were killed.