TTG Debate: 'Don't blame Brexit'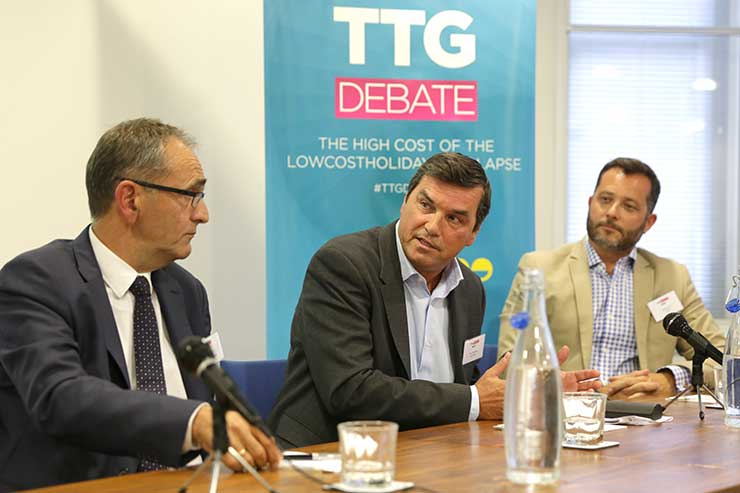 Sharelines
---
The aftermath of the Lowcosttravelgroup's collapse proves the current Atol protection scheme "is not fit for purpose"
---
The aftermath of the Lowcosttravelgroup's collapse proves the current Atol protection scheme "is not fit for purpose".

That was the sentiment of a panel gathered by TTG to debate "The High Cost of the Lowcostholidays Collapse" – the failure of Lowcosttravelgroup on July 15 – in London last week.

A panel of industry heavyweights, including accountant Chris Photi who worked closely with Lowcost until about a year before its collapse, took part in a heated discussion on the issue and answered questions from the audience.

"I can't say there's no point in Atol, I'm just saying the scheme is not fit for purpose; it hasn't been since they changed to a levy [the Atol Protection Contribution (APC)]," said Photi, White Hart Associates' head of travel and leisure. "It was fit for purpose for many years until that time."
After Armageddon
Photi continued: "The real risk is in the top few Atol companies.

"Before 2008 the top two Atol companies had huge bonds of around £500-600 million each and there are no bonds now.

"There is a pot of £150 million plus an insurance and overdraft facility, but once that's gone what happens the day after Armageddon [the failure of one of the top two]?

"What about the other firms that want to consumer-protect? There isn't any money left.

"The £1 [which later became £2.50] APC levy wasn't thought through. It's hugely expensive and doesn't work."

Photi admitted he himself had avoided buying Atol-protected holidays for the past 20 years, unless he was going somewhere "unusual and difficult to get home from".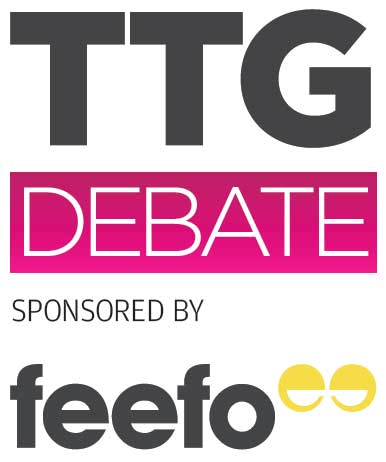 Photi said it had not been the CAA but the OTAs and trade players that have had to bail out people in-resort and which paid in advance.

"The CAA has taken a whole wedge of cash with very little risk," he said. "The real consumer protection risk is in the traditional tour operator model".

Other panellists agreed that the existing Atol-protection scheme needed to be re-examined.

Advantage Travel Partnership managing director Julia Lo Bue-Said said: "Do we need regulation and consumer protection? Yes, of course we do. Do we have clarity? No. Does Atol achieve that? No it doesn't.

"With Lowcost, consumers genuinely thought they were going on to a website that was a UK website, and that they would be protected, and they weren't."

Feefo chief commercial officer Matt Eames also admitted consumers were confused by protection.

Asked whether companies being able to regulate abroad was satisfactory, he said: "Consumers are either confident about things they understand, or things they think they understand. When you see a trust mark like Atol, consumers will be driven by that regardless of what we know about how it operates.

"As a consumer I'm not satisfied, but I understand much more than the average consumer."
Credit due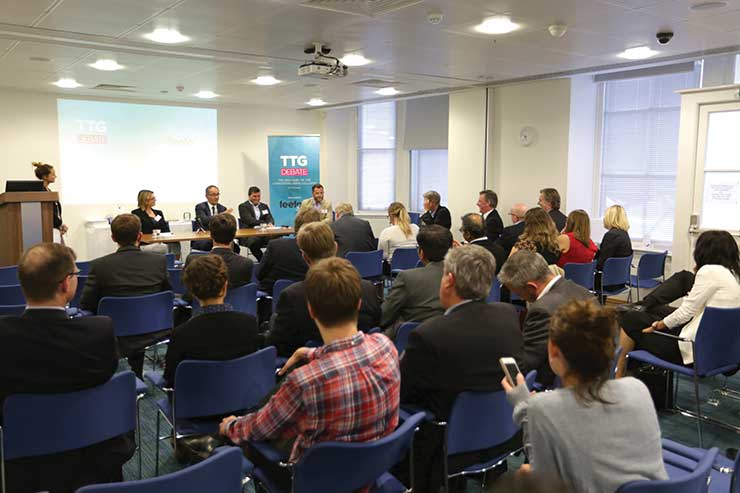 TTG news editor Sophie Griffiths quizzed the panel on whether there was "any point" in Atol when credit and debit card issuers have footed so much of the Lowcost bill.

Lo Bue-Said said: "Yes the credit card companies paid out and repatriated, but someone pays that bill down the line.

She said that the costs incurred by credit card companies will ultimately "come back to business".

JacTravel chief executive Terry Williamson highlighted that credit cards didn't cover holidaymakers elsewhere in Europe.

"All those consumers that would have bought from those markets weren't protected," he said.

"The [Atol] scheme does bring other benefits. It looks after repatriation and I'm not sure the credit card companies do that very well necessarily."

He said he thought it unlikely that card companies would stop paying out in the event of collapses such as that of Lowcost.

"I don't think Lowcost is big enough for them to get too worried about," he added.

"I think card companies will continue to look carefully at the companies they allow merchant agreements with and things might get stricter."
Brexit business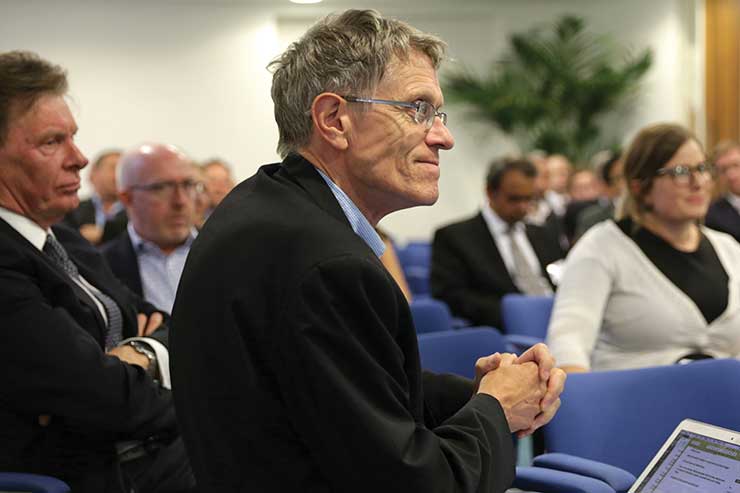 Most of the panellists gave personal reflections on how the Brexit vote had impacted their businesses, and agreed they thought it unlikely to be the sole reason for the OTA's failure, as it claimed.

"From a business perspective I don't see how you can correlate what happened with Lowcost specifically to Brexit," said Lo Bue-Said.

"We found in our business that there was no direct correlation to any change in behaviour or business directly after the vote."

Williamson added: "I think the events were too close together for us to say that was true.

"I can't see personally how the Brexit vote alone could have caused the failure.

"It could have been the final thing to tip the business over, in terms of the sudden impact on currency if you hadn't hedged your currency properly, when you're selling in sterling and buying in other currencies."

Photi said: "I don't think Brexit could possibly be the cause of Lowcost's demise, but it wouldn't have helped if you were trying to raise funding or sell off parts of your business."
Consumer confidence
Asked whether Lowcost's collapse represented a good opportunity for the UK government to "take a look at the protection schemes in the UK", Eames said: "This is a great time to start talking about whether protection is good enough, but they haven't, which is a sad state of affairs.

"Do they not understand it or not know what could be coming? A company could technically emulate Lowcost's model and move out."

Lo Bue-Said added: "There doesn't seem to be anyone looking out for the consumer in that respect."

Photi observed that it was "unlikely" companies would "copy" Lowcost following the Brexit vote.

"In two years they'll no longer have a licence they can sell to the UK market," he said.

He finished by suggesting that the UK government could decide to claim the money in the Air Travel Trust Fund.

"The government might come along and say 'that £150-200 million in cash is a tax, let's have it'," he said. "They could say 'you've had consumer protection out of it for the last 10 years, that's what you've paid for'."
The panel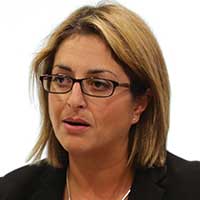 Julia Lo Bue-Said, managing director, The Advantage Travel Partnership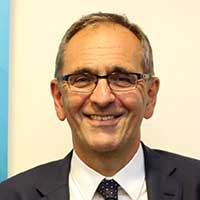 Chris Photi, head of travel and leisure, White Hart Associates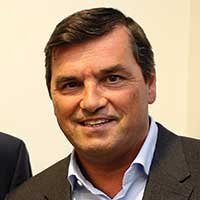 Terry Williamson, chief executive, JacTravel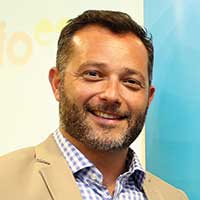 Matt Eames, chief commercial officer, Feefo