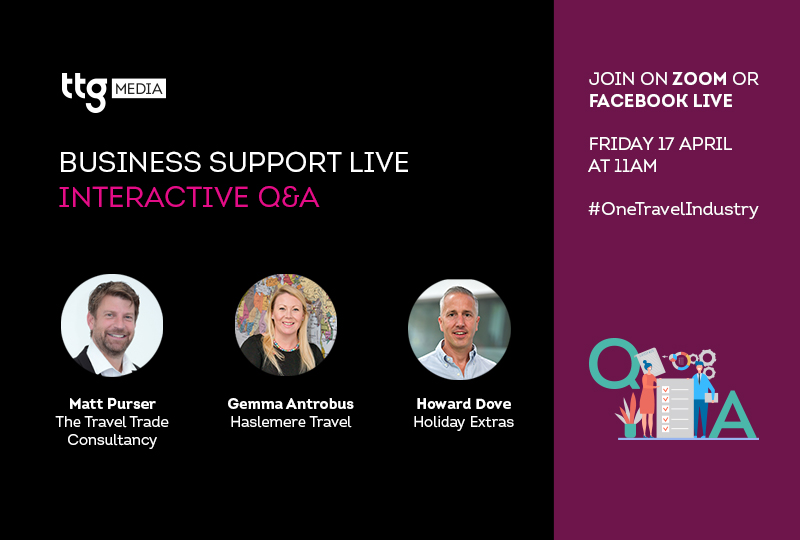 TTGs third Business Support Live session takes place Friday 17 April
TTG's third interactive business session takes place on Friday 17 April at 11am, with travel professionals invited to send in questions for the panel.
Guest panellists for the event are Howard Dove, managing director of airparks and insurance at Holiday Extras; Matt Purser, director of Travel Trade Consultancy; and Gemma Antrobus, managing director of Haslemere Travel and chair of Aito Agents.

Dove will be sharing how the travel insurance sector is responding to the evolving challenges of coronavirus, and suggest advice for travel agents to pass on to customers who are concerned about insurance cover.

Purser and Antrobus will also be talking through other key questions clients and travel companies are currently asking about legal, regulatory and other business matters.

The session will be chaired by TTG's group editor Pippa Jacks. Please send in questions for the panel ahead by emailing pjacks@ttgmedia.com, or ask your questions live during the session, on Facebook.

Sign up to the Facebook Live event on TTG's Facebook page so Facebook reminds you to tune in.