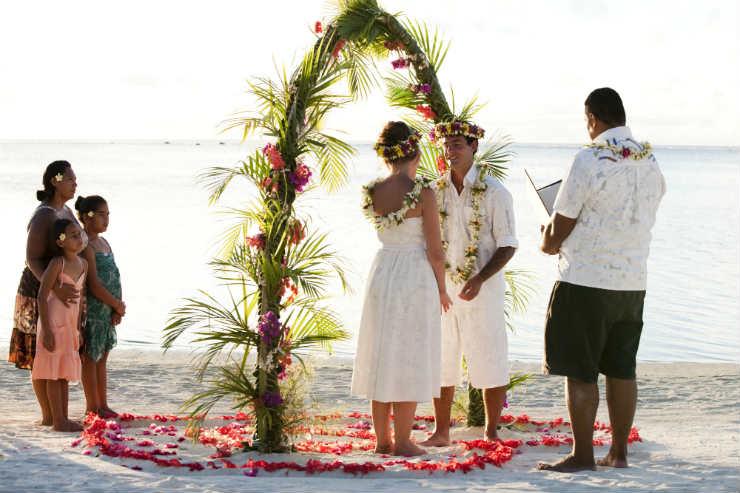 Cook Islands Beach-Wedding.jpg
It's hard to stay anxious with a view this beautiful. Having steadied my legs, found my balance and become used to the gentle lapping waves of the lagoon, my only job now is to watch for coral close to the surface.
Paddle-board tail fins and coral don't mix, apparently. Having taken off from Muri beach on the south-east side of Rarotonga, we've paddled just a little way out to the cluster of small islands in the lagoon. It was still light when we picked up the boards, which had colour-changing lights on the underside to allow us to continue beyond sunset.
I feel my shoulders drop as we stop to simply bob around and take in the moment. Lowering myself onto the board, I dip my legs in the warm waters. The evening winds have dropped to a gentle breeze.
"You can jump in if you want," says our instructor, Emma. But I want to just sit still right here. Ahead of me, the sky is stretching into a muddle of reds and yellows, streaking through a vivid purple, as night-time slowly makes its way across the mountains.
Palm trees from nearby tiny island Taakoka stand black and gently swaying against the sky. Surely there can be no place and no time of day more romantic than this.