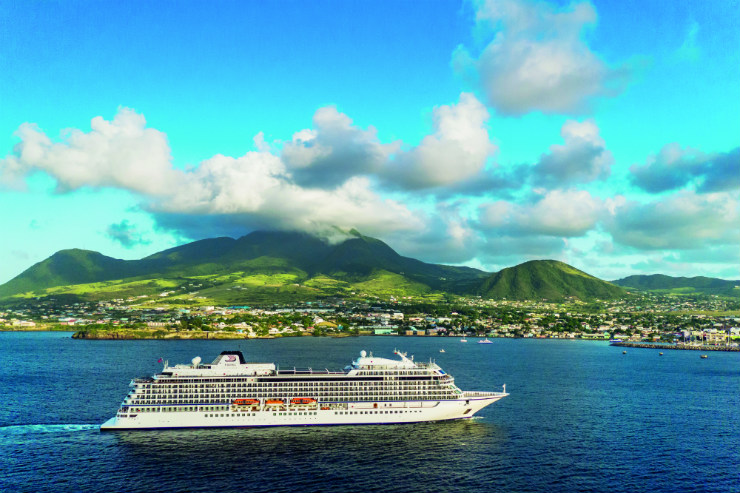 Viking Sky West-Indies-Explorer
I don't think I have ever seen waves quite as tall as this. Great walls of water eight metres high are bearing down on Viking Sky, with every impact causing the ship to reverberate to its core. From where I'm sitting, at a window-facing table, the view dramatically oscillates between angry water and menacing sky as we ride the rollercoaster of the ocean's pitch-and-trough swell.
We have sailed into the tail end of an Atlantic tropical storm and the turbulent scene outside is by turns fascinating and alarming. It's all business as usual for the staff? on breakfast duty, though. Waiters gamely ignore the ship's motion as they dart between tables with coff?ee and juice; I don't see a single drop spilled as they deftly tend to passengers' cups.
"You think this is bad?" the restaurant manager asks me jovially. "The worst I've seen at sea was more like 10-metre waves. Now that was rough!"
Not everyone is weathering the spectacle well, however. Some passengers look decidedly green, and a good few are camped out on the lowest guest floor, nearer the ship's centre of gravity. It is said that the motion is least severe here, although massive waves breaking over the windows are reminders of the sea's ferocity. But for those better able to take the ship's erratic rolling in their stride, it's an undeniably exciting and memorable start to an ocean cruise.