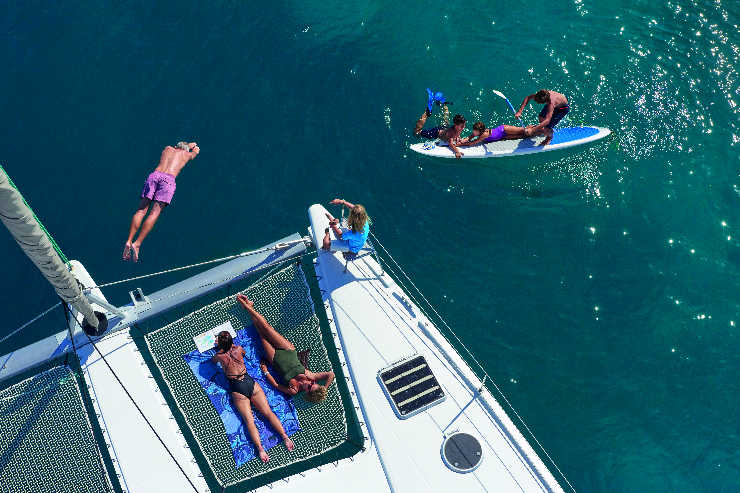 Dream Yacht Charter Tobago Cays - Sanya 57 (63).jpg
Wind blasts into the mainsail, propelling us across the Solent. I feel like a real captain in my roll-neck jumper, steely-eyed at the helm.
I'm on a Dream Yacht Charter training day in Hamble-le-Rice, joining agents to learn about the operator's by-the-cabin (BTC) product in the Caribbean and experience the thrill of sailing first-hand.
Denise Greene, director at Sunrise Marketing – the UK representatives for the operator – fills me in on the inspiration behind the event.
"We want to show agents that BTC charters offer a price point that's accessible. For example, a week's BTC cruise in Cuba is priced from £750pp based on two sharing and in the British Virgin Islands – one of our best-selling sailing destinations – seven nights costs from £1,130pp."
Currently operating in 16 locations worldwide, including an additional six Caribbean destinations (Grenada, Guadeloupe, Martinique, St Martin, Abaco and the Exumas), BTC charters offer clients a cabin with a private bathroom onboard a 4- to 12-berth catamaran. There's also a professional crew, who will manage the sailing so clients won't need previous experience and a chef.
The fixed route itineraries allow clients to explore spots that are only accessible from the sea, as well as enjoy activities such as kayaking and snorkelling, which are included in the package price. All departures are guaranteed, so the sailing will still take place even with only one reservation onboard.