Beyond the spa: wellness experiences in the Caribbean
With wellbeing a priority for clients since the pandemic, Abra Dunsby takes a look at the latest wellness o?fferings in the Caribbean and discovers how the concept has extended beyond the spa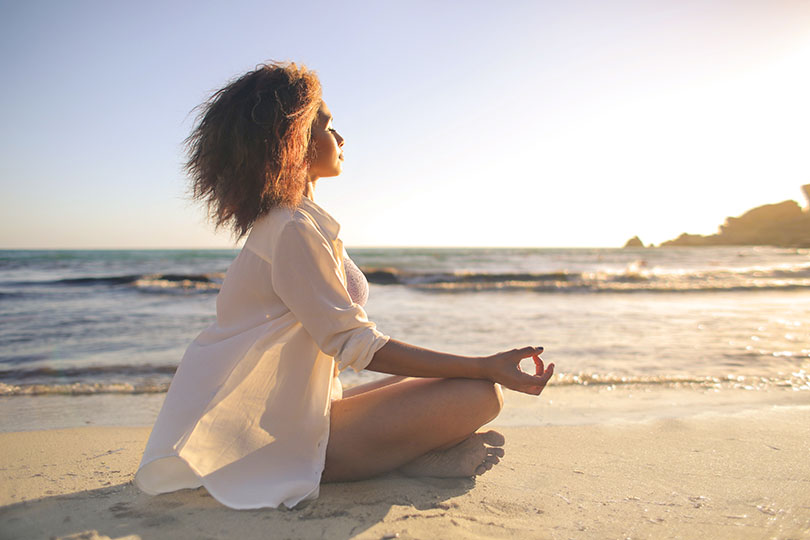 The effects of the coronavirus pandemic on our physical and mental health have caused us all to value wellbeing more than ever, so it's no surprise that clients are increasingly likely to incorporate health and wellness into their holiday.
With its world-class beaches and top-notch hotels with spa amenities, the Caribbean is a wellness hotspot; in fact wellness tourism was growing at a "significantly faster pace than any other type of tourism before the pandemic hit", according to Carol Hay, business development director of the CTO Chapter, UK & Europe.
She adds that the Caribbean's wellness concept has diversified in recent years, broadening its appeal. "Innovative hospitality providers have not only developed their spas, but created more holistic wellness experiences around food, gentle or adrenaline-based outdoor experiences and yoga, as well as using the wonderful Caribbean Sea."

Here we round up some of the newest wellness-boosting options to suggest to clients planning a Caribbean escape.
FOR ALL-ROUND WELLBEING
The Nevis Tourism Authority recently launched wellness campaign Just Be, with a new video highlighting its wellbeing experiences. They include taking a therapeutic soak in Nevis Hot Springs and kicking back in the Bac 2 My Roots SpaTique, an eco-friendly spa and juice bar offering traditional healing techniques drawn from Africa and India.

Nevis Tourism Authority chief executive Jadine Yarde explains: "Wellness for many is no longer a trend, but a necessity as a fall-out of the pandemic, so we are introducing an integrated programme that makes the most of our natural resources to demonstrate Nevis' superior health and wellbeing offering."

Recommended activities include a guided hike of Nevis Peak, where clients will learn about the lush vegetation along the route and savour the soul-feeding island views from the top.
Book it: Nevis Peak Hike Up and Down with Nevis Adventure Tours costs £37pp. nevisadventuretours.com/tours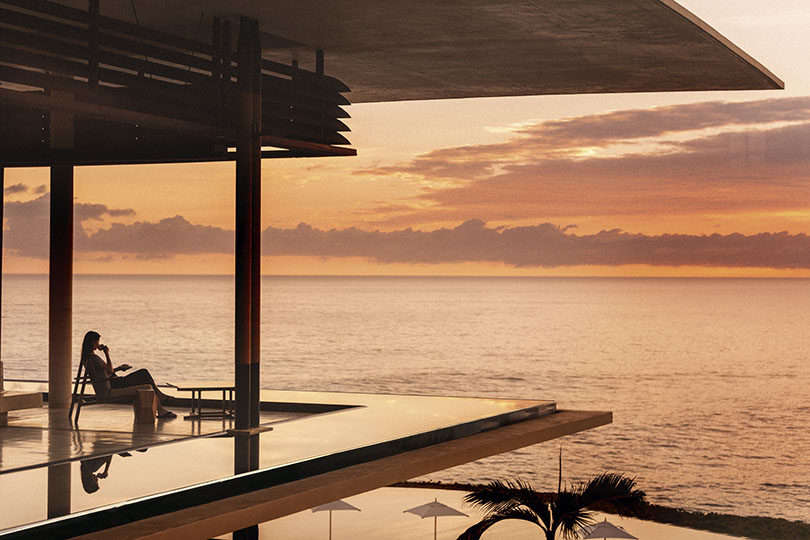 FOR HOLISTIC HEALING
In the Dominican Republic, clients can enjoy health-boosting activities ranging from yoga to jungle walks. Sabrina Cambiaso, director of the Dominican Republic Tourism Board, says: "The Dominican Republic is definitely taking advantage of the exponential growth of wellness tourism, having earned global recognition from yogis and relaxation enthusiasts alike for its unique activities, all-natural stays and eco-retreats centred around wellness."

For clients seeking a restorative experience, recommend a stay at Amanera resort, which features a holistic spa and yoga wellness programme. On its Healing through Lunar Forces experience, a local therapist will talk clients through ancient Taino herbal medicine and take them on excursions to discover the local flora and
fauna, with options including boat trips to bird sanctuaries and jungle hikes.
Book it: Elegant Resorts offers a seven-night B&B stay for two at Amanera from £4,289pp, including private transfers but excluding flights. elegantresorts.co.uk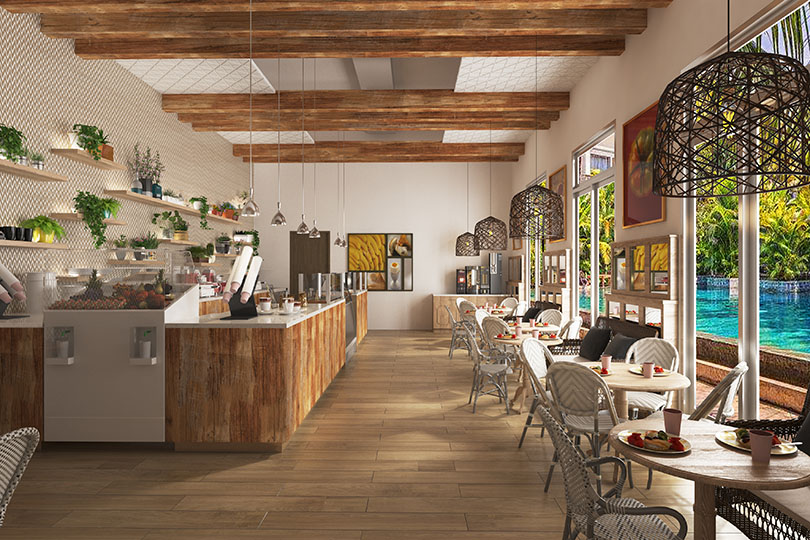 FOR HEALTHY EATERS
With healthy food available in its restaurants, complimentary activities including aqua aerobics and paddle boarding, as well as its Red Lane spas, Sandals and Beaches properties boast a comprehensive wellness offering.

Clients staying at Sandals Royal Barbados will soon be able to bed down in one of the 66 Club and Butler-level wellness-themed suites, part of the new Signature Tranquility Collection.
The resort also has two new healthy eateries – The Greenhouse, serving modern farm-to-table fare and the Heart & Sol cafe.
Karl Thompson, managing director of Unique Caribbean Holidays Ltd, adds: "Sandals and Beaches Resorts lend themselves particularly well to wellness, with healthy options available at all our restaurants and an on-site Culinary Concierge to assist with any specific dietary requirements."

Book it: A seven-night stay at Sandals Royal Barbados in a new South Seas Hideaway Crystal Lagoon Club Level Suite with Balcony Tranquility Soaking Tub costs from £2,159pp. Price valid for travel on select dates between 1 September and 21 October 2021. sellingsandals.co.uk
FOR ECO AND YOGA LOVERS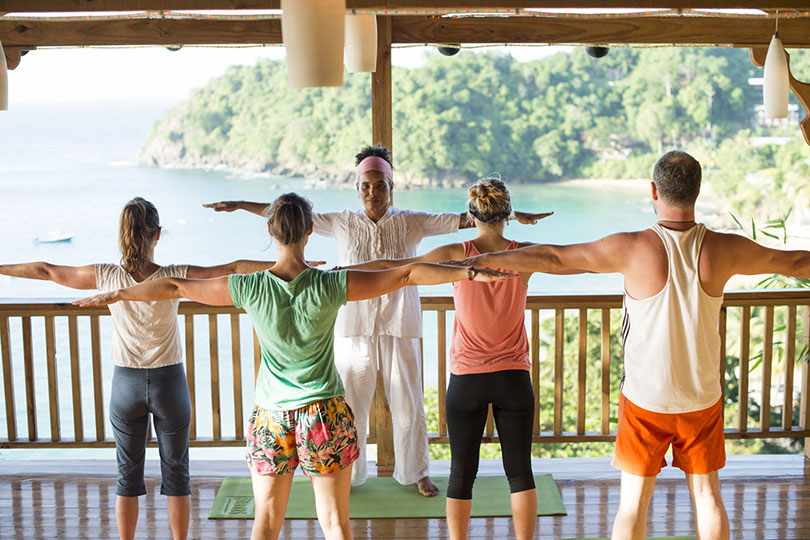 Clients can be as active or relaxed as they choose to restore their wellbeing in Tobago, which is known for its paradisiacal beaches as well as its diving, kite surfing and yoga offering.

Eco-friendly tree-top hotel Castara Retreats is a much-loved destination for yogis and wellness advocates, offering daily activities including drop-in yoga classes and massages. Yoga fans can time a stay with one of the
hotel's many annual yoga retreats, with focuses on everything from yoga teacher training to energy healing.
Clients seeking privacy can stay in the hotel's Firefly room, an en-suite studio apartment with its own sea view garden terrace.

Book it: Caribtours offers seven nights room-only at Castara Retreats for £985pp including flights, private transfers and UK lounge access. caribtours.co.uk/travelagents
FOR A BESPOKE APPROACH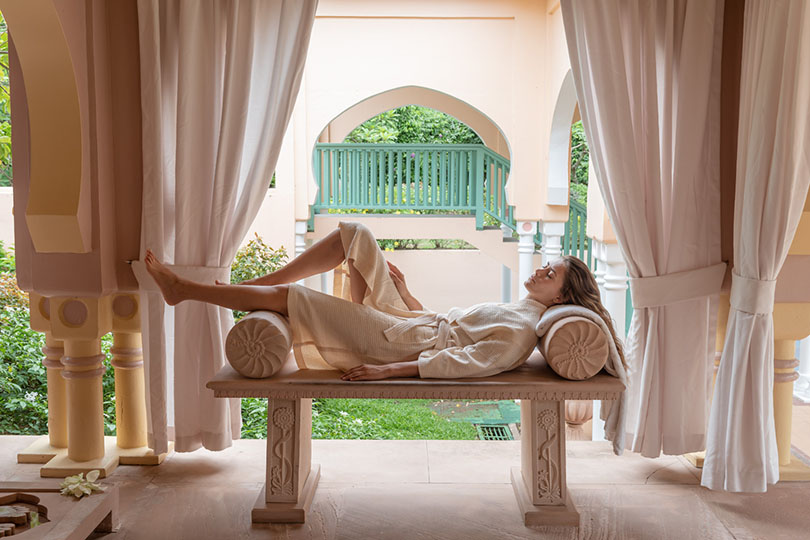 With its tagline "Give us your body for a week and we'll give you back your mind", spa hotel the BodyHoliday in Saint Lucia has long been a champion of mental and physical wellbeing.
The resort has created four new wellness programmes in response to the pandemic. Each can be personalised to the client's needs and will address different concerns, from the Wellness Rehabilitation Programme that can include everything from Bhutanese healing and osteopathy to Pilates and sea swims, to the five-day Immunity Boosting programme, focusing on mental wellbeing, fitness and holistic nutrition.

Book it: Carrier offers seven nights' all-inclusive from £5,745pp based on two sharing a Luxury Ocean Front Room, including business class flights and Fast Track Business service. Price based on 11 September 2021 departure. carrier.com
NATURE ALL AROUND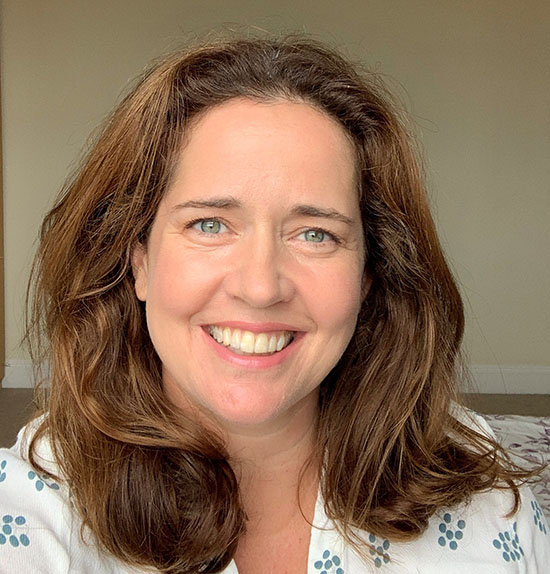 Kate Samuel, senior product and purchasing manager at Classic Collection, on selling Caribbean wellness breaks
"After months of lockdown and technology overload, clients are looking to relax and reconnect with nature. Thanks to its climate, the Caribbean can offer treatments more closely connected with nature and spa rooms that are semi-open, where the sounds of the jungle or the [sea] accompany your treatment.

"At Anse Chastenet in Saint Lucia, [the spa] is perched high on the jungle-covered hills with a panoramic view of the beach and Caribbean Sea.

"Some resorts include spa treatments as part of the stay, for example at Waves Hotel & Spa by Elegant Hotels, up to three treatments per adult are included in a five-night stay."