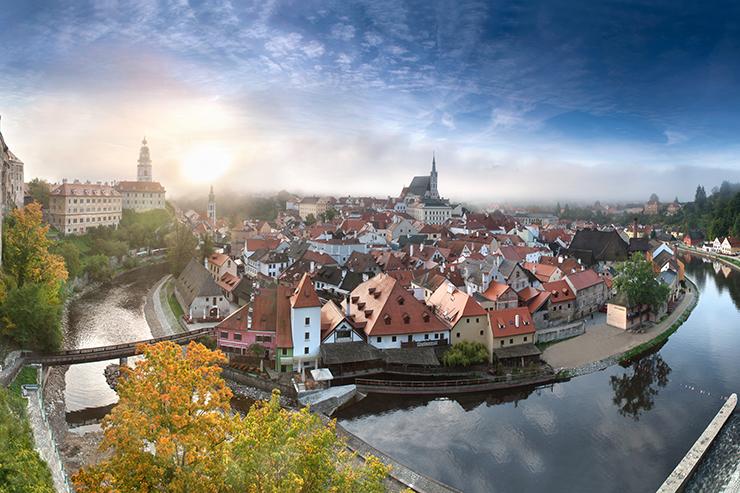 Cesky Krumlov, South Bohemia
Not through lack of trying, I can't seem to get Taylor Swift's catchy tune Today Was a Fairytale out of my head. I blame the terracotta-tiled rooftops, higgledy-piggledy cobbled streets and winding Vltava river for this pop music presence in my day. I'm standing atop Cesky Krumlov castle in the Czech Republic, casting my gaze over the eponymous town that looks like it's been lifted straight out of a children's storybook.
Cesky Krumlov is one of South Bohemia's hidden treasures and it's the last stop on my tour of the region. I'm travelling with a group of agents, and the consensus among its members is that the majority of their clients are booking city breaks in Prague and rarely venturing beyond.

The newly appointed director of CzechTourism, Jan Herget, agrees. "Prague is beautiful and still the number one, but we want people to appreciate the towns and the regions outside the city too," he says.


The statistics revealed at CzechTourism's Travel Trade Day in April show that 63% of arrivals to the country solely visit Prague. The tourist board is keen to attract lovers of culture to South Bohemia to help change this.

"We want people to visit who can tell the difference between baroque and Gothic architecture – they should come here to hear about our stories," Herget adds.