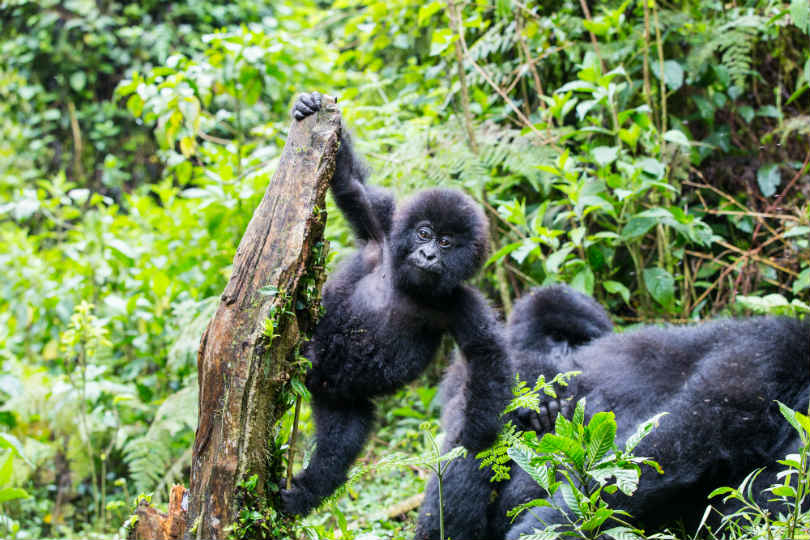 Visitors must maintain a distance of seven metres from the gorillas
"Ooh-mah-oom," goes Oliver, our guide, as we pause at the threshold of Volcanoes national park to run through a few rules.
He reminds us that we have only one hour with the gorillas and that we must maintain a distance of seven metres from them.

He also tells us what to do in the unlikely event a gorilla charges. Never run. We must drop on
to our haunches, avoid eye contact and make a submissive noise. The noise, he repeats, sounds like this: "Ooh-mah-oom."
The four of us in our group, travelling with Red Savannah, chuckle as we squat and simulate the bassy refrain, "Ooh-mah-oom," in tones so low they rattle our bones.

Starting at 7am, it's been a 45-minute drive, followed by an hour-long hike through rural potato-farming communities to arrive at the foot of Rwanda's Volcanoes national park.
We're fortunate enough to have been assigned a visit to the Susa group of gorillas today – the family that was famously studied by primatologist Dian Fossey, whose story was recounted in the Hollywood movie Gorillas in the Mist.