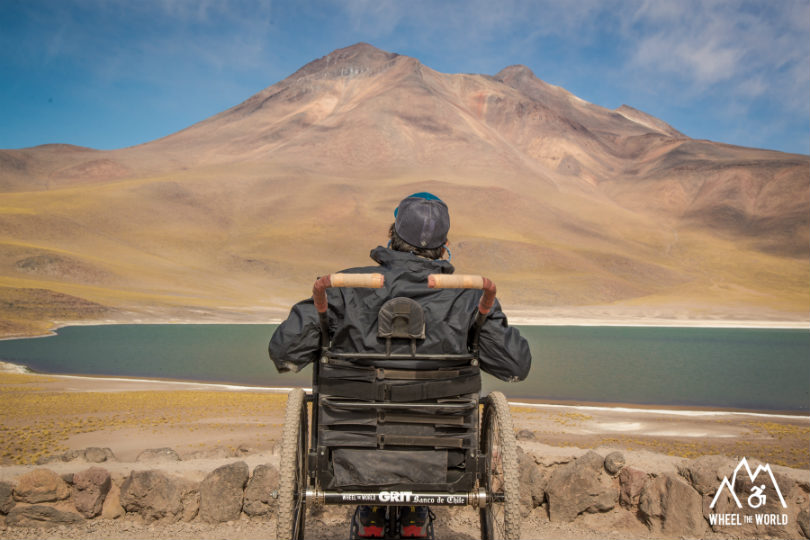 Wheel the World was created to help disabled people travel without limits
A car accident left Alvero Silverstein quadriplegic at the age of 18, unable to walk or use his arms.
Determined not to let this stand in the way of his dream of travelling the world, Silverstein (now 34) joined forces with his best friend Camilo Navarro in 2017 to organise the first expedition along the W Circuit route in Torres del Paine national park using a wheelchair.
However, the Chilean duo soon realised there was a serious lack of resources or products for people with accessibility needs.
"I was living in the US at the time and knew it was relatively easy to visit the national parks there [in a wheelchair], whereas in Chile I would be much more limited," says Silverstein. "We realised nobody had done Torres del Paine in a wheelchair before, so we said, 'let's do it' and then help other people repeat it if it was successful."

Thankfully, the friends triumphed and discovered their story had gone viral. Soon the requests from individuals wanting to follow suit came flooding in.
"We pulled together information on accessible accommodation, transportation, and created a five-day itinerary with a special hiking wheelchair.
"We also trained a local DMC on how to use it," he says. "We were so excited to enable other people to repeat our adventure. That's why we decided to start Wheel the World, to help clients with disabilities explore the world without limits."