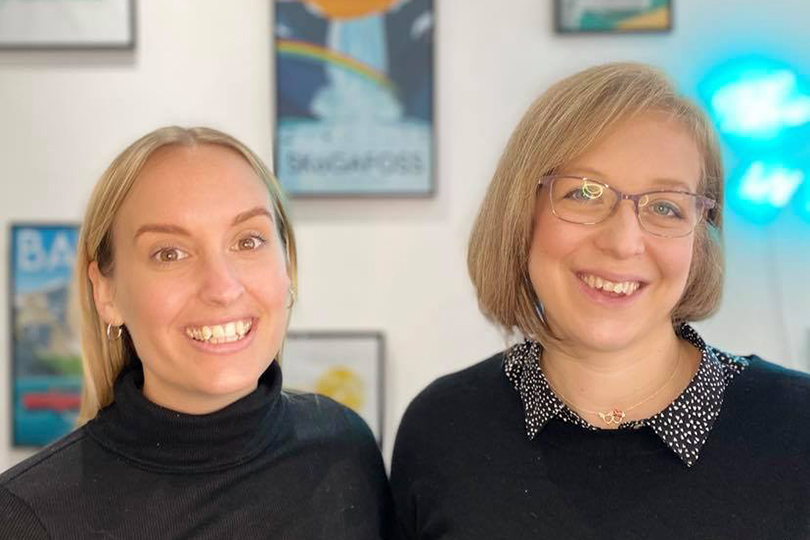 Agents Mia Walmsley and Kate Holroyd both have marketing backgrounds
With marketing arguably set to be more important than ever this year, enabling travel agents to stand out from the crowd and win back vital business, two Global travel agents, Kate Holroyd and Mia Walmsley, have created a handy marketing tool they hope will help the travel industry be as successful as possible in 2021.

Holroyd, homeworker and owner of Strawberry Holidays in Darwen; and Walmsley, founder of high street agency Footprint Travel in Prestwich, have created Beyond the Bookings: 2021 Travel Agent Marketing Planner.
Available as an A4 paper diary, it is crammed with useful information for agents, from help
with social media content planning to finding the right tone of voice online.

The pair, who have 25 years' marketing experience between them, say the idea came out of "wanting to make 2021 better for agents."

"It's going to be a critical year, and the planner allows agents to take a moment to decide who they want to be online in a crowded market," explains Walmsley.

Holroyd hopes the planner will act as a bible for agents, adding that it includes "the best bits of a paper day diary and a social media content planner, brought together under the travel umbrella".

Walmsley and Holroyd approached agents to ask for their suggestions for the content-rich planner. "We asked them what they'd find useful, as well as doing lots of research and drawing on our own experience as marketers," says Walmsley.

The planner would be particularly useful for newly established independent agents or those who have little marketing knowledge, she adds.