Florida's latest spine-tingling attractions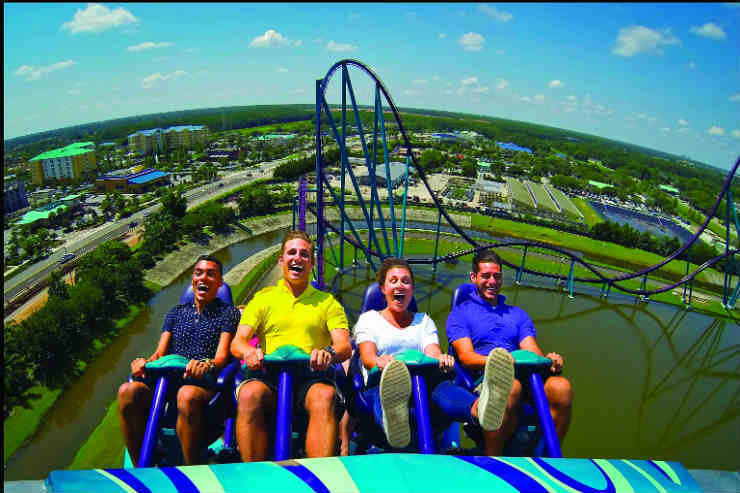 Florida attractions Mako_Ride.jpg
Both SeaWorld and Universal have unveiled brand new attractions in Florida this summer. Helen Wright straps herself in for a trio of thrilling rides.
Imagine grasping the back of the world's fastest shark, the Mako, as it tears through the ocean at 70mph. That is the idea behind the new attraction at SeaWorld Orlando. "Guests can experience the sensation of surging to ocean depths at top speeds exactly like an apex predator," says Brian Morrow, SeaWorld's vice-president of theme park experience and design.
At 200ft high, the purple tracks point straight to the sky as I make my way though the entrance. I love rollercoasters – the faster and slicker, the better – but riding one for the first time always leaves you feeling satisfyingly terrified.
The dramatic music playing as I clamber into my seat only adds to the tension. As the seven-car train pulls away, I realise there is no shoulder harness on Mako, just a small lap bar.
To continue reading...
Please log in below or join now for access.