Good Business: Just a Drop's Haiti aid project
Raising funds was merely one part of Just a Drop's relief work in post-earthquake Haiti. As the project nears completion, Chloe Cann talks to the charity's founder.
It's been a long journey," explains Fiona Jeffery, founder and chairman of Just a Drop, on the recent completion of the charity's work in Haiti. "It's certainly been the most challenging and complex project we've ever taken on."
The international water aid charity was set up in 1998, and works with poor communities in more than 30 countries across the globe on water and sanitation projects.
"Just a Drop doesn't look to deal specifically with disaster relief," Jeffery notes. But such was the gravity of the 2010 Haiti earthquake – believed to have claimed some 300,000 lives and displaced hundreds of thousands more – that the industry quickly mobilised and looked to the organisation for an opportunity to help. So much so that Jeffery says she was surprised at the outpouring of support.
"This request came directly from the industry; a number of key players came to me and [All Leisure Group chairman] Roger Allard to ask how they could help. It's been one of the first initiatives to pull the travel and tourism industry together in uniting in the face of a major disaster."
A total of 13 companies backed the Just Help Haiti campaign, with substantial funds also raised by Allard. Together they raised more than £180,000.
Local assistance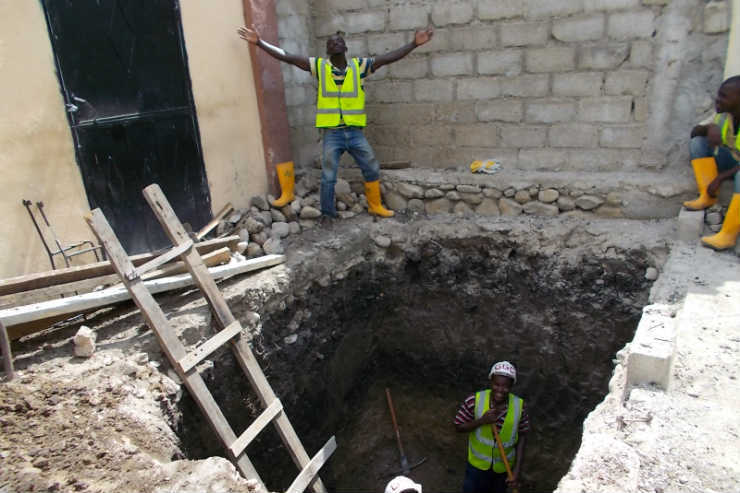 With little experience of disaster relief and no history of working in the Caribbean nation, the charity called upon two local organisations and field engineer Tim Kingham to help coordinate efforts. Jeffery also met with the ministers for Haiti and the Dominican Republic, as well as representatives from the Caribbean Tourism Organization and the United Nations World Tourism Organization.
"It was a deliberate collaboration to help make everything happen as efficiently as possible in that environment," she explains. "We spent a lot of time liaising with the right people to get the right framework, as well as liaising with local people to understand what their needs were."
After listening to locals, Just a Drop formulated a plan to develop four safe, fully operational schools, complete with water tanks, new latrines and rainwater harvesting tanks. And, together with the local organisations, the charity identified four communities where it could make the biggest impact. "When you've got families that are completely homeless you need people to have a sense of structure and community, and schools play a big part in that," she explains.
Six years on and the project has finally come to a close. "It's taken us six years to get to the point that we have because it has been so challenging," Jeffery says. She adds: "That's a long time to do work like that but we believe we've carried it out well."
Infrastructure issues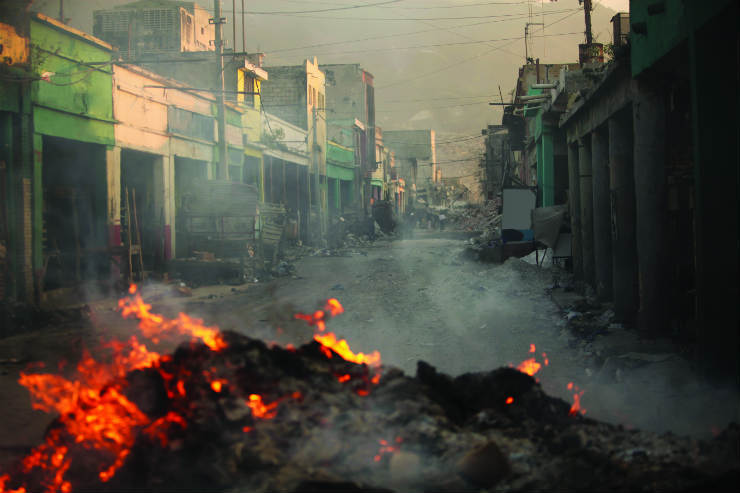 A lack of consistent mains electricity, hindered progress – especially in terms of communication and resulting coordination – as did accessibility.
At times it could take local teams an entire day to travel just a few miles owing to the state of the roads. And Kingham also contracted dengue fever while in situ. As a result there were occasions where work stopped entirely while objectives and resources were reassessed.
Although the project is now officially complete, that's not to say Just a Drop is severing ties with Haiti. The organisation's approach is one of long-term development, focusing as much on "soft", non-tangible results as on the nuts and bolts of providing safe drinking water and proper sanitation.
"People underestimate the importance of training and development," Jeffery says.
"It's about community development and helping people help themselves; giving them the tools to build their own futures. We will continue to monitor the work and progress of the schools for a minimum of seven years, to make sure they are properly embedded in the community and that the training and development is right. We keep a budget to do that and have a sustainability agreement with each of the schools. Haiti still has huge problems – it takes a huge amount of time to rebuild infrastructure after a disaster like that. We're in it for the long run."