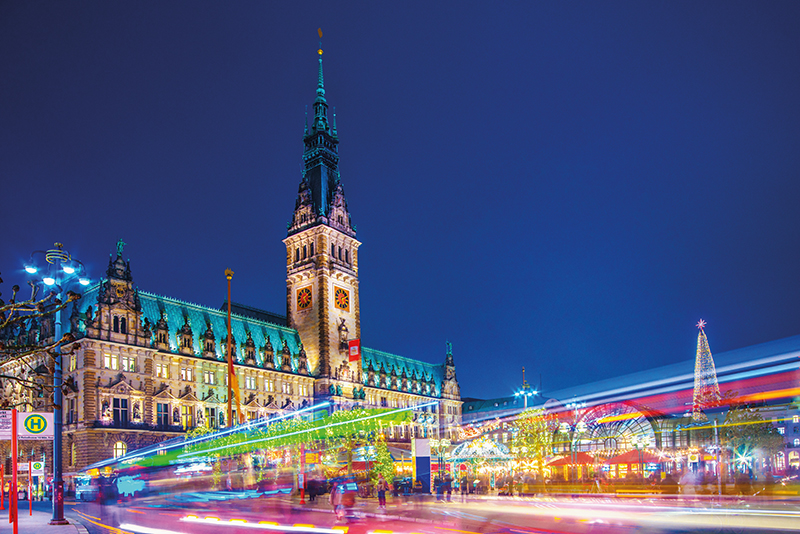 Hamburg Christmas market.jpg
Every year, as December approaches, I expect my usual festive glee to be more subdued, signalling that I have finally become a "proper" adult. But as my departure date with Cruise & Maritime Voyages (CMV) rolls around at the end of 2017, the all-too-familiar excitement has set in. Not only is this my first ocean cruise holiday – it is a Christmas market cruise.

I don't know what to expect as my fiance Jamie and I walk up to the London Cruise Terminal for the long-weekend voyage to Amsterdam and Hamburg. The terminal is situated 25 miles east of the capital, and we reach it via a 39-minute train ride to Tilbury Town, followed by a short bus ride. The building – opened in 1930 – is quite charming, all decked out for Christmas, and makes a welcome change from a frenetic airport.

After a swift embarkation process with a man sporting a glittery blazer announcing when it is our time to line up, we are onboard Columbus. After a quick look at the huge tree in the atrium, we are up in the buffet restaurant, The Plantation Bistro, clinking chilled glasses of wine and overlooking the port as the ship sets sail. The food in this restaurant is as expected: comfort food, which is welcome, especially given the season. As I head back to the cabin to read before dinner, Jamie goes in search of Murphy's stout, settling in the Taverner's pub – one of eight bars and four restaurants onboard the newly refurbished ship. There is also an ice cream bar and a coffee shop onboard to satisfy any cravings between mealtimes.